16 Tips For Getting Rid Of Clothes Even If You Hate Letting Go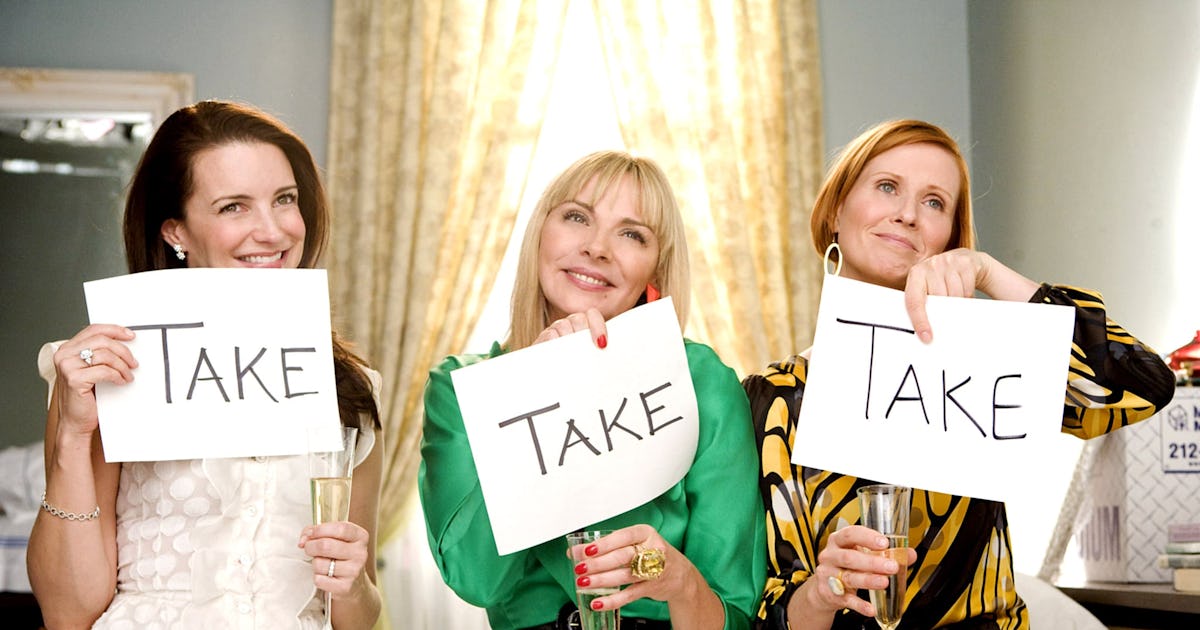 Getting rid of clothes regularly is just good closet-keeping practice. It helps you remember forgotten pieces, like those pushed to the back of your closet as seasons change; you see your catalog with fresh eyes, AKA equipped with buzzy styling tricks from fashion TikTok; and you make room (and maybe extra cash) for other pieces you'll actually love.
For some, the urge to purge closets and homes is pretty frequent (in my case, whenever I'm procrastinating). But while some people easily toss items that no longer bring them joy à la Marie Kondo, not everyone feels that way. It's not easy to gauge how to decide what clothes to get rid of. And if you need some tips on letting go, read on.
Per psychology, there are two main reasons why people hang on to items they no longer need. Dr. Frank Niles, PhD, a social scientist and life and business strategist, told NBC that one reason is "our need for safety, security, and stability." Basically, you can't stand the idea of tossing something you might one day wish you had — like that little black dress you haven't worn in years.
Another reason is nostalgia: many people feel connected to old clothing for sentimental reasons, and it results in a buildup within your dresser and on your shelves. I'm sure you've felt this at on point or another: romanticizing an item you wore for a special occasion, even if it no longer fits, or holding onto pieces that remind you of loved ones.
If this sounds like you, don't worry: I compiled 16 tips to help you get started on your purging journey. Trust me, you'll be an expert closet cleaner in no time.
This article was originally published on