90s and 2000s fashion: Euphoria star Alexa Demie's Instagram-worthy cut-out dresses and iconic y2k red carpet outfits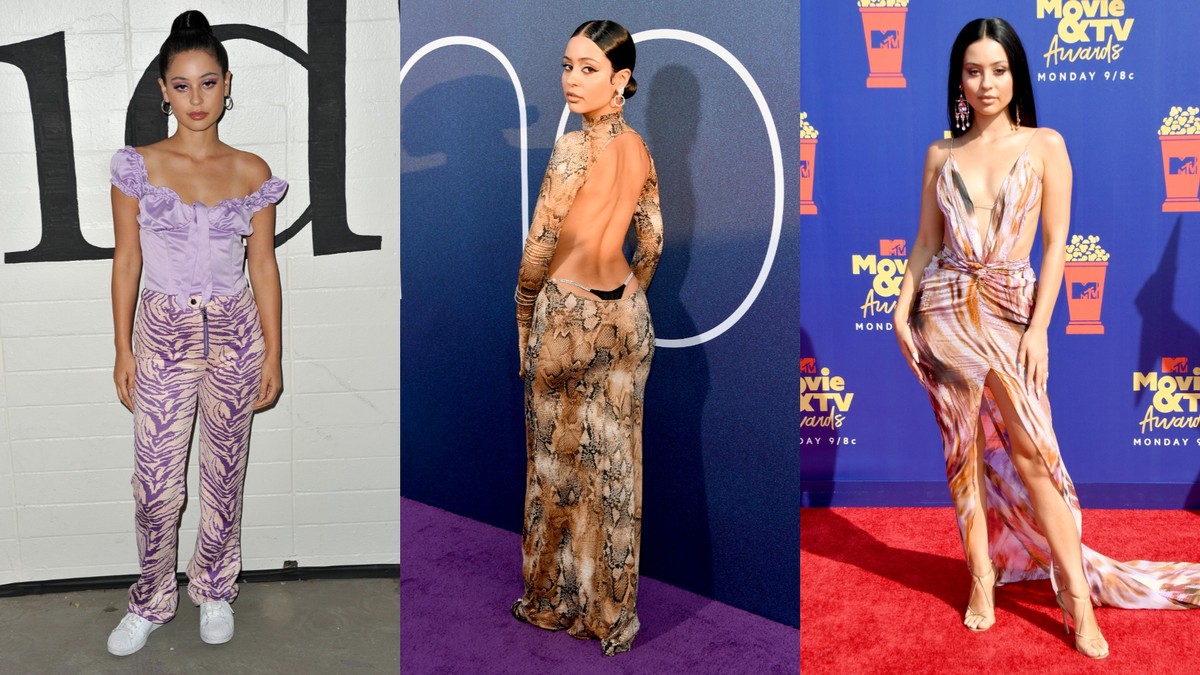 Though ageless icon Alexa Demie may have been serving iconic fashions since before records began, the actress has more recently gained notoriety for her enviable style in a spate of music video appearances, A24 movie roles and, of course, playing the loveable chaotic evil icon that is Maddy Perez in HBO's Euphoria. In the series about hedonistic high school teens experimenting with drugs and sex, Maddy creates the drama and cuts down her enemies with sassy one-liners, all while serving the kind of jaw-dropping looks our teenage selves could only dream of.
With her sartorial sense always ahead of the curve, Alexa helped curate Maddy's wardrobe of Bratz doll-like y2k fashion to fully portray her vision for the character. Now, the fashion world is paying attention to her too, with the star becoming a Balenciaga muse and taking to the red carpet in stunning couture pieces. As our social media feeds become once again plastered in Maddy wearing cut out dresses, vintage Blumarine and matching two-pieces, we traipsed history to celebrate Alexa Demie's style evolution.
With the Kardashians, circa 2007
In the beginning, God created light and that light was called Alexa Demie Wilson Vanerstrom. In 2020, the internet was set ablaze with the unearthing of history-altering artefacts that depict Alexa wearing a Maricela Marcel crop top next to Azealia Banks, and a cute red dress with a kitsch gold arm band clutch as she poses with Kim, Kourtney and Khloe. Carbon dating (read: the Kardashian's own style evolution) places the latter relic around 2007. Turns out the Cali-native actress has been standing shoulder-to-shoulder with stars for far longer than we realised. Subsequent investigations by amateur historians on TikTok have found evidence of Alexa at the Boston Tea Party, screaming "gay rights" at Stonewall, looking fire at the fall of the Berlin Wall and even writing The Communist Manifesto! Comrade Alexa has truly seen it all.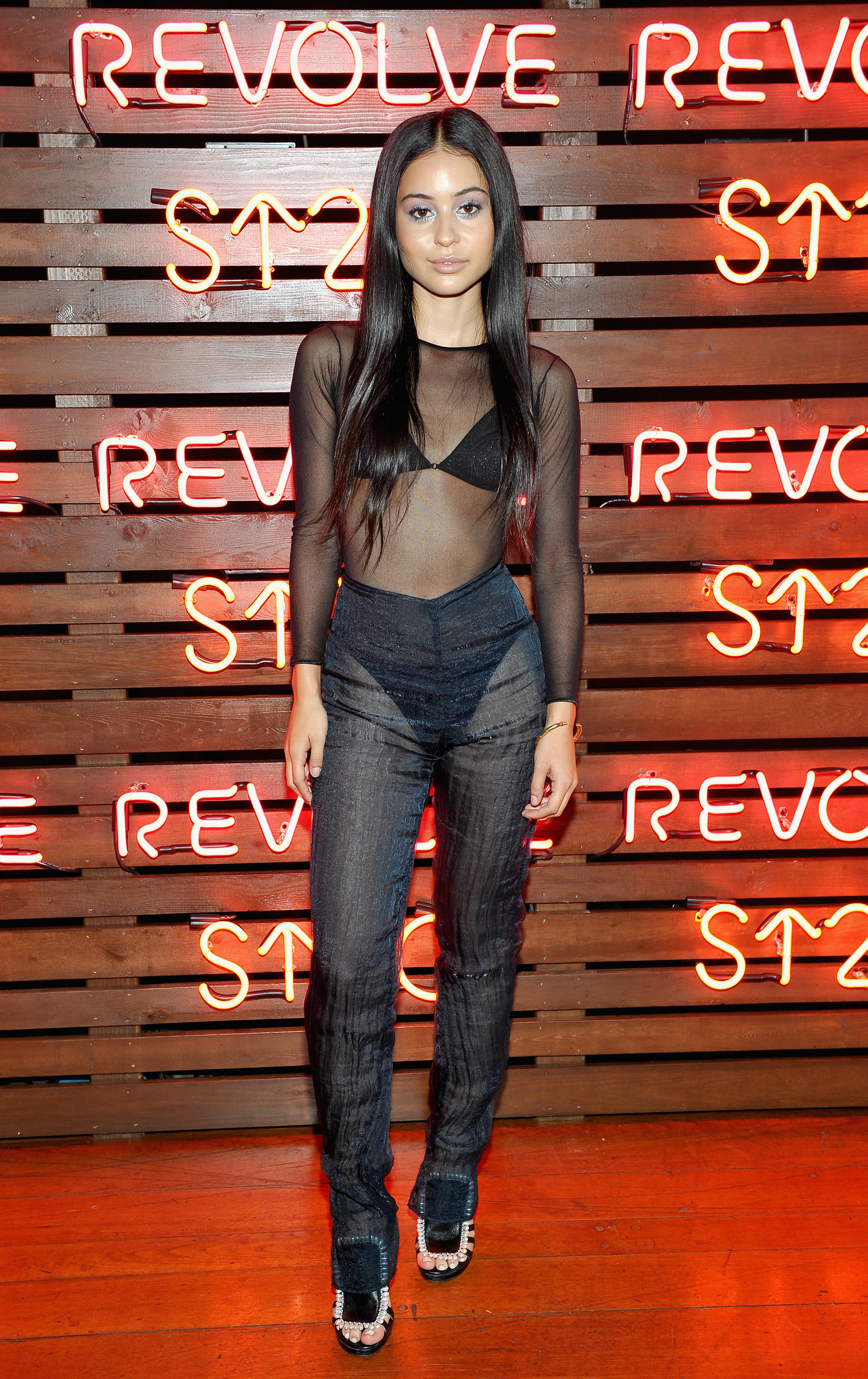 Photo by Donato Sardella / Getty Images North America
At REVOLVE fashion show benefit, 2015
Before Euphoria creator Sam Levinson had even started writing Maddy Perez into existence, Alexa was already dressing the part. Yep, in the early to mid-2010's, while the rest of us were wearing twee cardigans and Kate Moss tees, Alexa was manifesting the impeccable style of her it-girl character. In her first acting gig, the 2013 music video for "ATM Jam" by Azealia Banks and Pharrell, the actress wore a monochromatic lilac knit ensemble with matching round sunglasses. Then, in 2015, she attended a benefit fashion show in aid of Stand Up 2 Cancer, hosted by online retailer REVOLVE, wearing a sheer catsuit with a sheer black two-piece with visible underwear — not too far removed from Maddy's iconic winter formal outfit.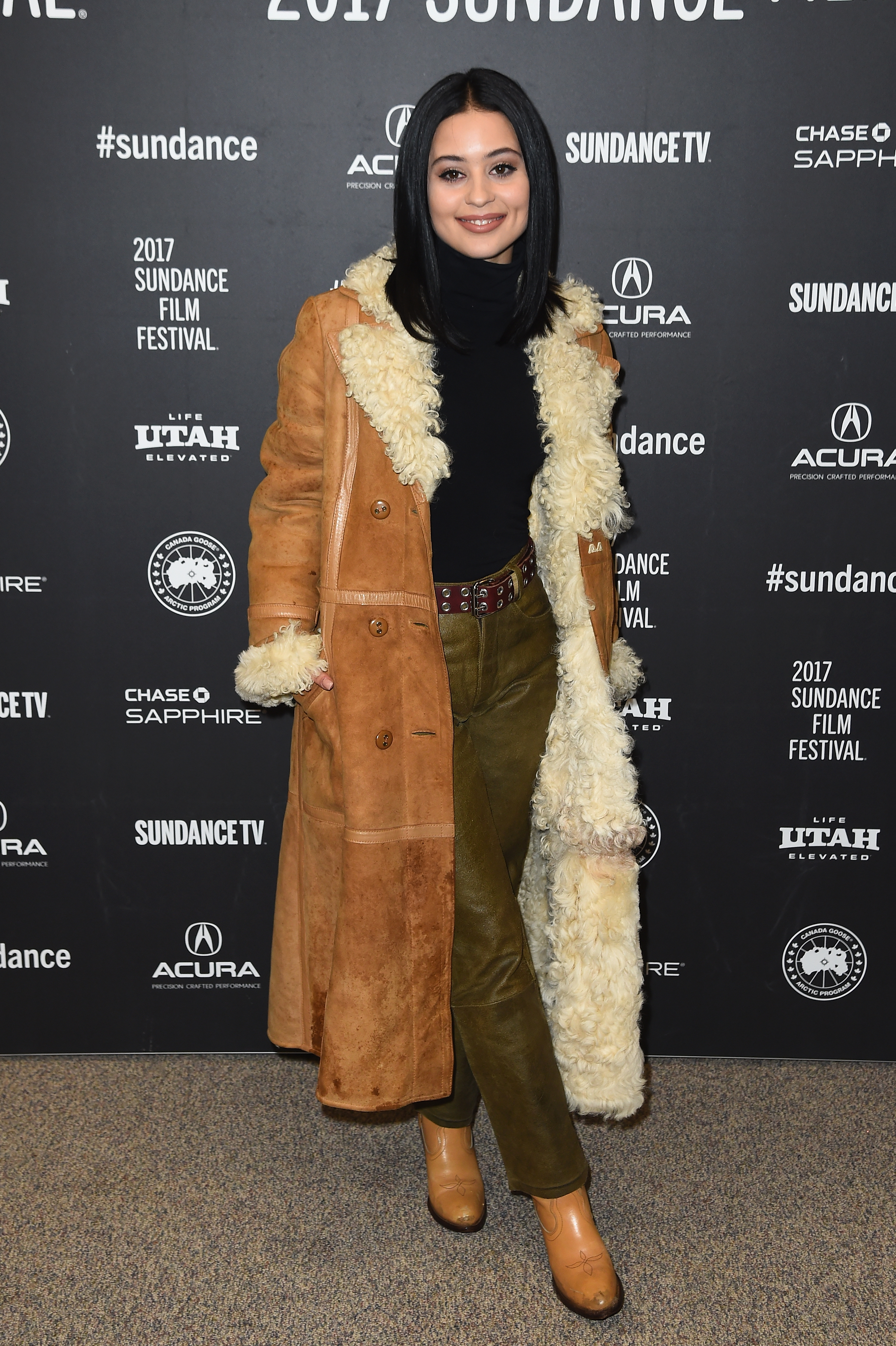 Photo by Nicholas Hunt / Getty Images North America
At Sundance Film Festival, 2017
Serving some serious Western energy in a black turtleneck, belted muddy leather trousers, a shearling-lined tan suede coat and matching boots, Alexa attended the annual event showcasing the best of American independent cinema. At Sundance 2017 — the year the festival also brought us queer dramas Call Me By Your Name and Beach Rats — Alexa was there to celebrate the premiere of her first ever feature-length movie, Brigsby Bear. Starring SNL's Kyle Mooney, alongside Claire Danes and Mark Hamill, the movie is a sentimental comedy drama about a man who was kidnapped as a child and, after finally being found, struggles to return to his family. Alexa might have a minor role, but it set her on the path to becoming a scene-stealer.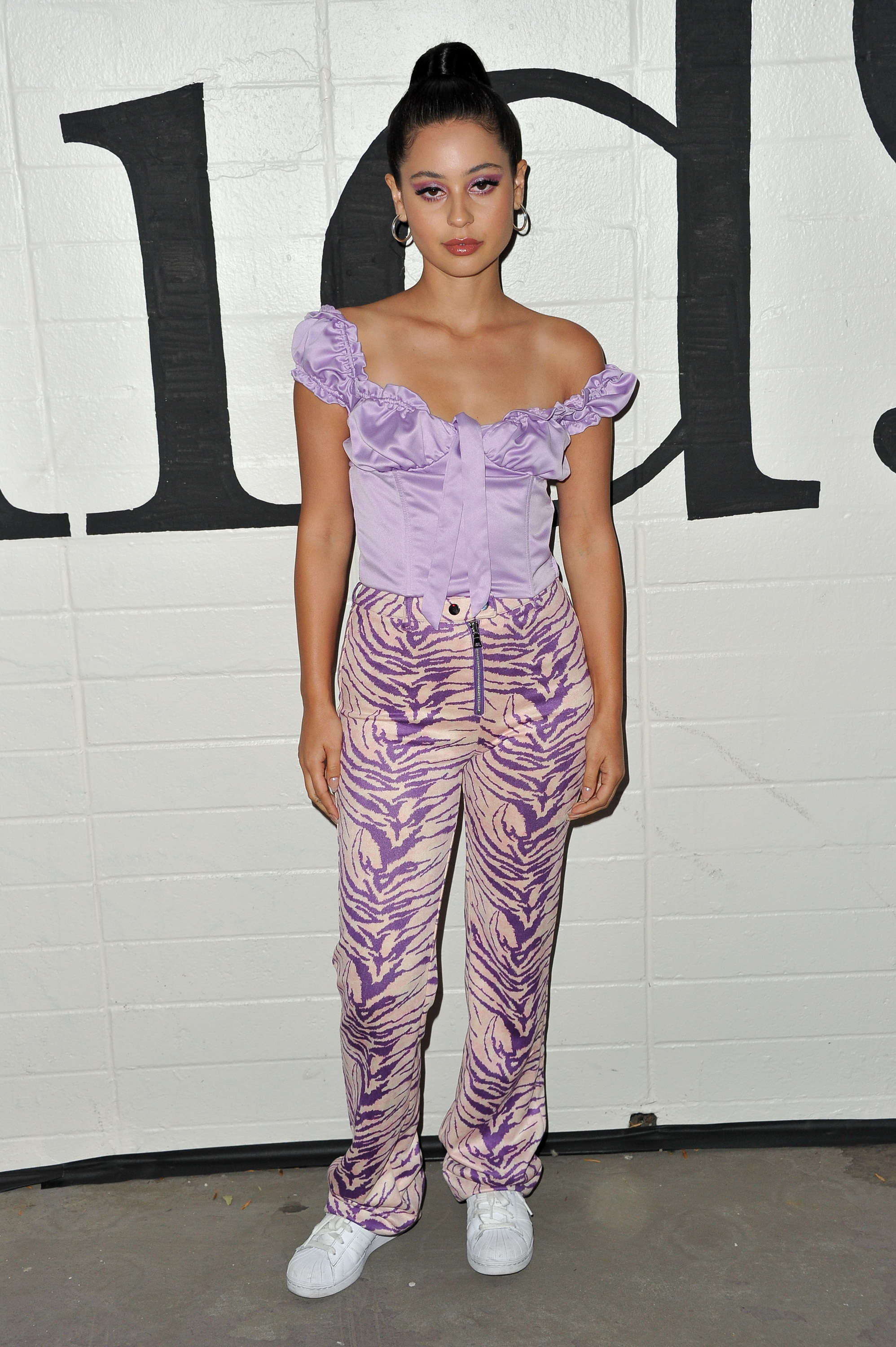 Photo by Allen Berezovsky / WireImage
At the Mid90s premiere, 2018
Did you know that Alexa was in Jonah Hill's lauded A24 comedy drama Mid90s? Inspired by Jonah's preteen years, the pint-sized main character Stevie finds acceptance amongst LA's skating outcasts, all the while experimenting with drugs, the idea of sex, and partying with Alexa's older character Estee. To celebrate the nostalgic coming-of-age movie, Alexa put together some stylish 90s looks for her public appearances. At the Toronto International Film Festival she wore a rhinestone double denim combo. Then, at the movie's LA premiere she rocked up in a fun ruched lilac blouse that casually dropped off her shoulders, with funky purple zebra print trousers — both from I.Am.Gia.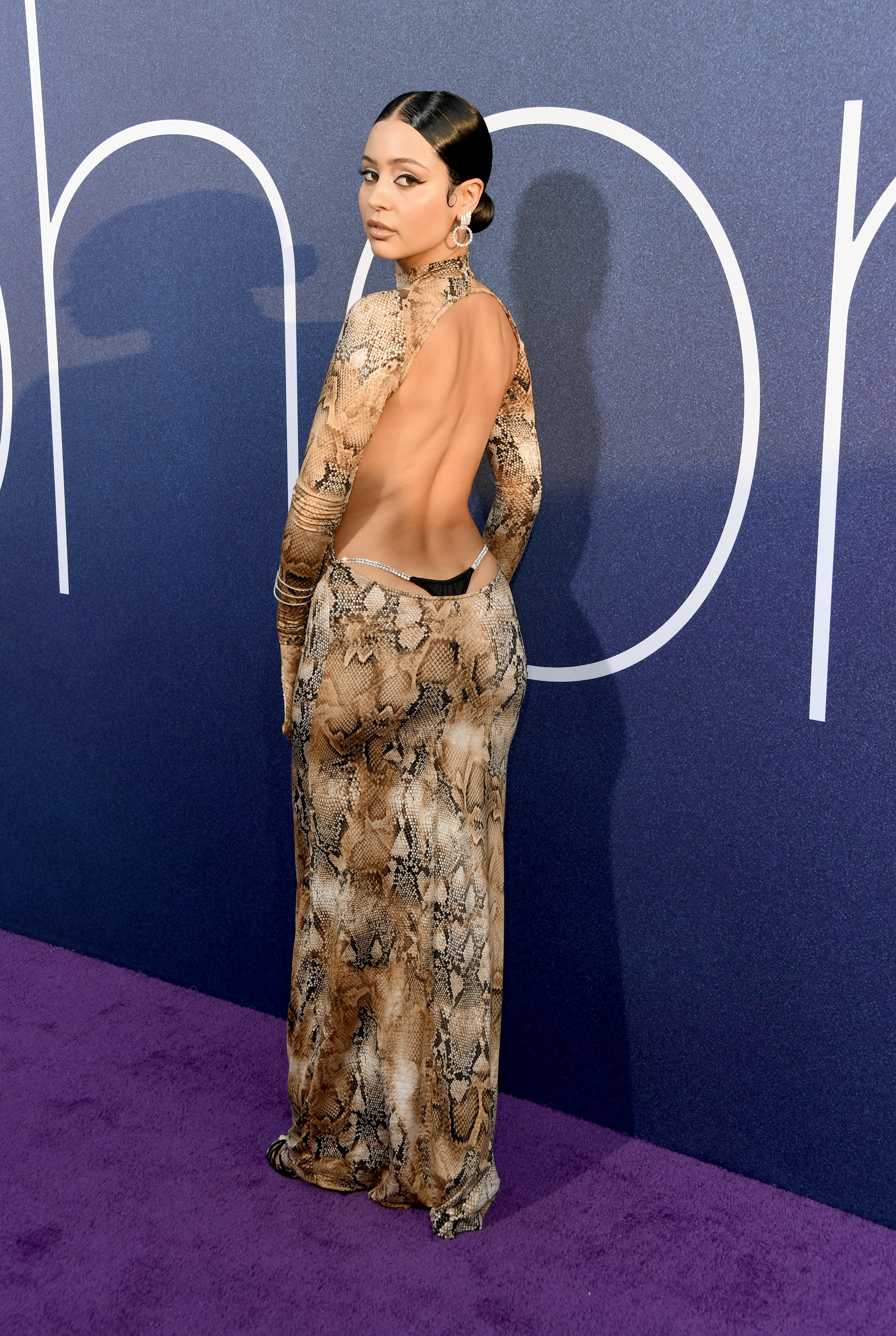 Photo by Frazer Harrison / Getty Images North America
At the Euphoria premiere, 2019
Perhaps knowing Euphoria would turn her into a star, our fave officially changed her name to simply Alexa Demie in 2019. To cement her new icon status and keep up with all the cute fashions her character wore in the show, Alexa attended the LA premiere wearing a gloved Anka snake print dress that trailed down to a pair of strappy open toe heels. The exposed back, though, was what really made the look, with the cutout revealing a black chain thong. It's giving serious mid-00s vibes.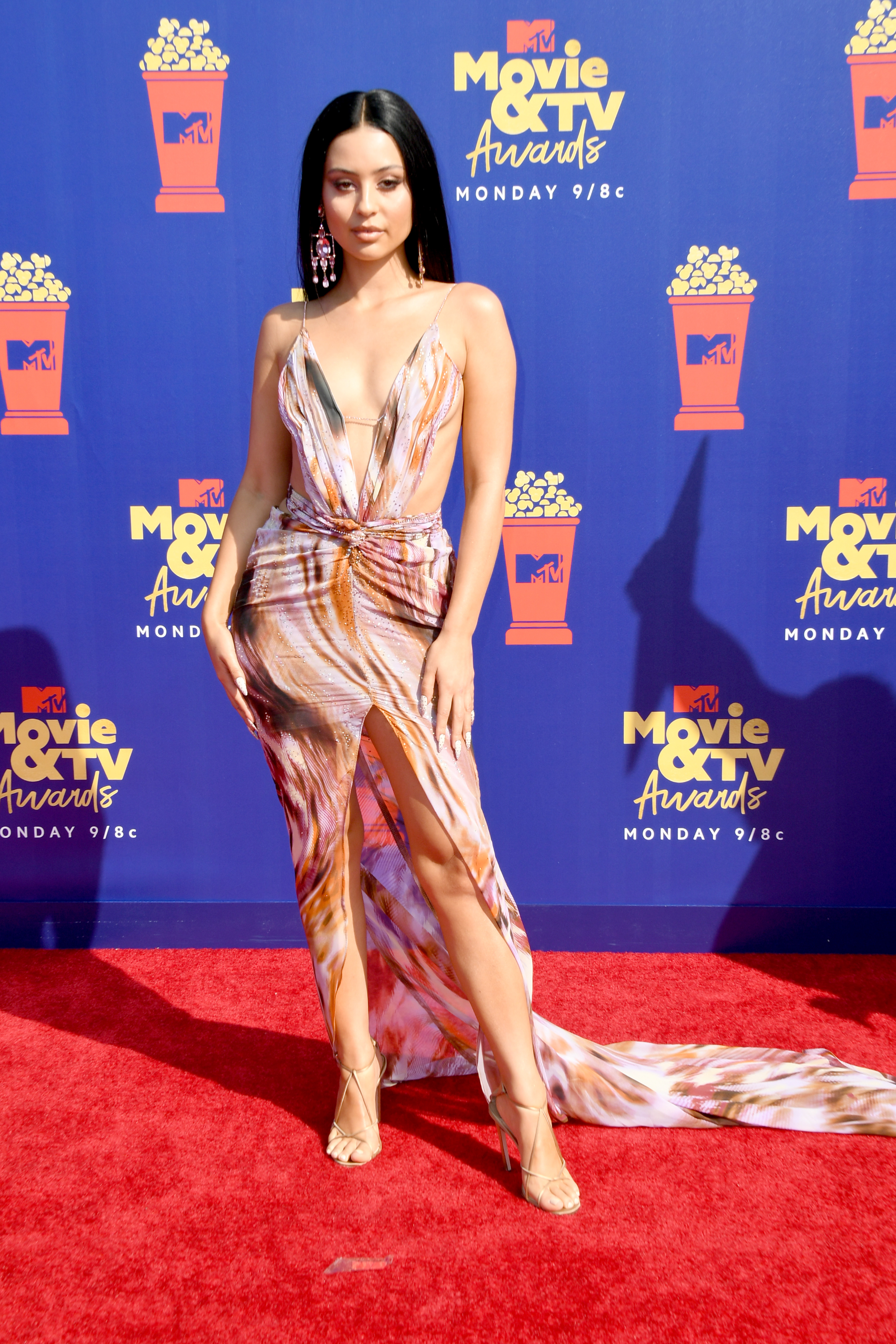 Photo by Jon Kopaloff / Getty Images North America
At the MTV Movie and TV Awards, 2019
In 2019, with her public appearances increasing following the runaway success of Euphoria, Alexa really started to have fun with her fashion. From a custom matte leather Rodarte gown that trailed the ground behind her at the InStyle Awards, to a baggy androgynous suit with a leather waistcoat and Prada loafers at a panel talk, her fashion references were always on point. At the 2019 MTV Movie and TV Awards, Alexa channelled that famed J-Lo Versace moment. She took to the stage with her castmates — Sydney Sweeney, Hunter Schafer, Barbie Ferreira, Storm Reid, Maude Apatow and Algee Smith — to introduce a performance from singer Bazzi, her Angelina Colarusso dress stealing the show with its intricate tropical pink and orange design.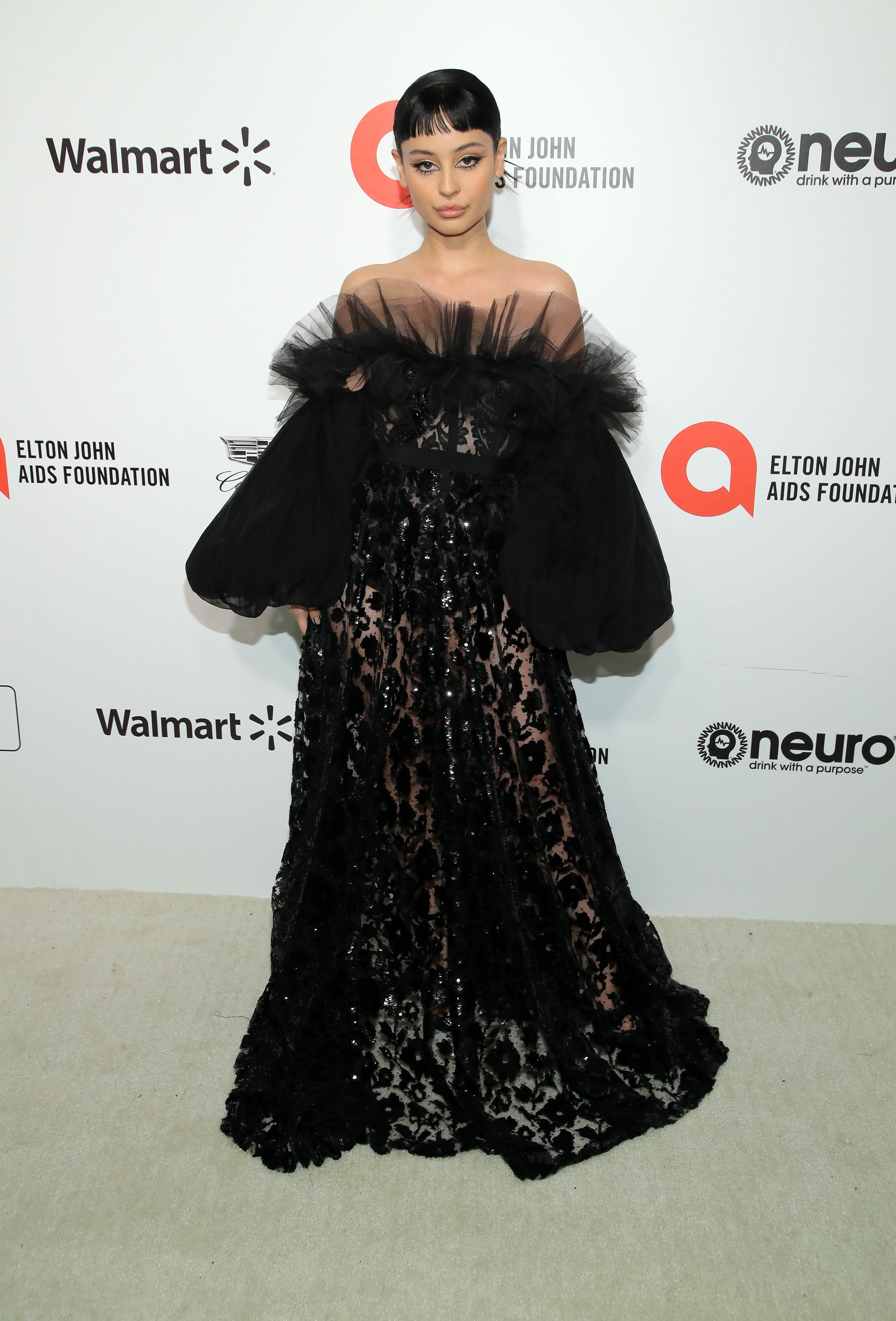 Photo by Jemal Countess / Getty Images North America
At an Academy Awards Viewing Party, 2020
Alexa had spent years honing her street style cred and sexy red carpet moments, but she chose the evening of the 2020 Oscars to show she could also do couture. Arriving at Elton John's viewing party to watch Bong Joon-Ho's Parasite groundbreakingly sweep up four of the esteemed awards, Alexa wore an elegant sheer lace Giambattista Valli gown with puffy frou frou sleeves and tulle detailing from the Italian designer's SS19 haute couture show. She spent the evening chatting away to Troye Sivan, Donatella Versace and Dita Von Teese, before changing into a sleek glittering tiger-print gown by Paco Rabanne for the Vanity Fair Oscars after party. There, she hung out with her Euphoria castmates and chilled with Billie Eilish.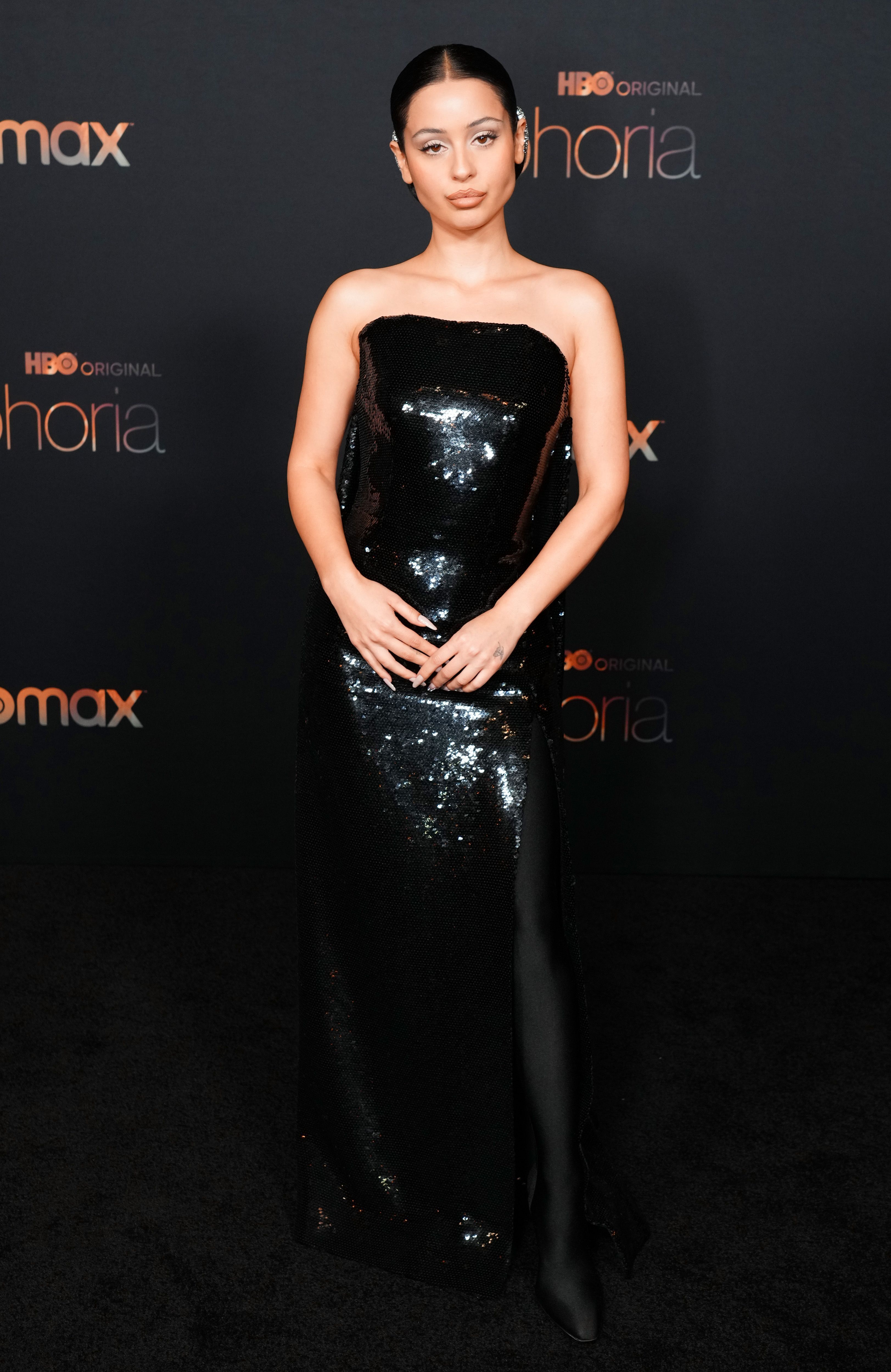 Photo by Jeff Kravitz / FilmMagic, Inc
At the Euphoria season 2 premiere, 2022
With Hunter Schafer securing that Prada partnership and Zendaya rocking Schiaparelli artistry, it was only a matter of time before one of the fashion houses snatched up style icon Alexa. Unsurprisingly, in 2022 the it-girl of Euphoria ended up joining forces with the it-girl of fashion brands, becoming a Balenciaga babe alongside Kim Kardashian, Kanye West and Julia Fox. The brand's creative director Demna created not one, not two, but three custom looks for Alexa surrounding the Euphoria season 2 premiere. Lady Gaga's 2019 Met Gala ensemble truly found dead in a ditch. Alexa arrived at the LA event wearing an old Hollywood sequinned black gown with pantaleggings, and hair jewels that gave a nod to her own muse, Mexican actress María Félix. Then, she debuted a toxic neon green bodysuit with a matching pelt shawl that served otherworldly inflatable alien doll vibes. Finally, there was a shimmering leather coat with oversized shoulders and (faux) fur lapels. In an interview with Vogue, Alexa explained that its vibrant blood red shade symbolised power and strength. "But I also look good in a red lip, so it just works," she added. We couldn't agree more, queen.
In Euphoria season 2, 2022
Continuing her collection of iconic looks from season 1, Alexa's character Maddy has already paraded a stunning and incredibly-memeable black cut out dress, archive Mugler, Blumarine lingerie and a Versace bandeau top since coming back to our screens. One look though, which had less than a minute of screen time, had us all in a chokehold. In episode 3 of season 2, Maddy turns up to school in a muted cardi with matching pants alongside the emotionally-spiralling Cassie, played by star of the moment Sydney Sweeney. The question that was on everyone's mind: is that cute A6-sized handbag meant to be Maddy's school bag? What on earth is she carrying in there? We imagine she's managed to fit a fluffy pen, an r.e.m beauty lip gloss, and maybe, if there's enough space, one of those tiny notepads to write bitter 'fuck you' notes to Nate in. Nonetheless, it's iconic. Who needs to pay attention in physics class when you have the fashion credentials of Maddy Perez?
Follow i-D on Instagram and TikTok for more on Euphoria and fashion.