Fashion Stories of the Week: August 4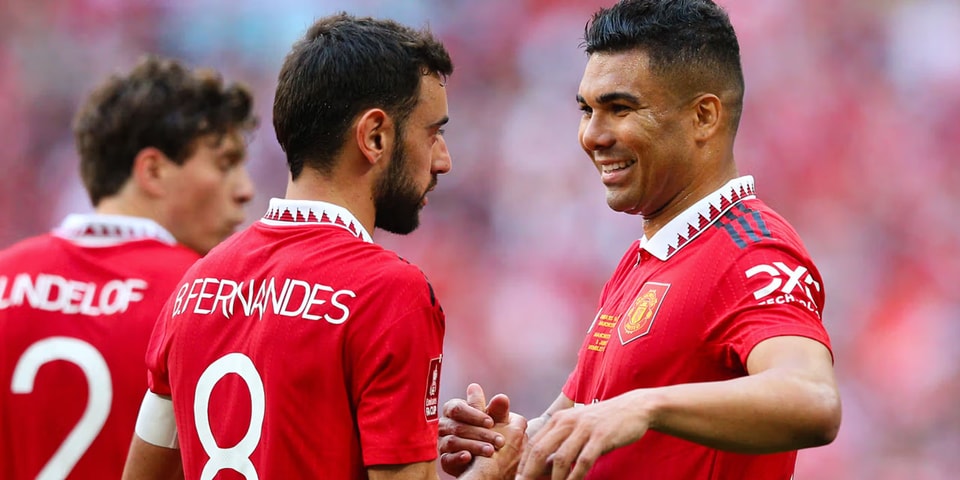 This week, the fashion industry saw a variety of news ranging from business reports to an environmental initiative and even another destination fashion show.
Leading the charge was adidas with its new 10-year $1.2 billion USD sponsorship deal with Manchester United. France also made news as the first country to create a cash incentive program to combat fashion waste.
Elsewhere, adidas' Q2 sales were down due to the Yeezy collaboration cancellation; Balenciaga revealed its Fall 2024 runway show will be held in Los Angeles, California, and Roger Federer and JW Anderson announced their forthcoming Uniqlo collaboration.
Below, Hypebeast has rounded up the top fashion stories of the week so you can stay up to date on trends in the industry.
adidas Signs 10-Year $1.2 Billion USD Shirt-Sponsorship Deal With Manchester United
Extending its sportswear partnerships, adidas has now signed a 10-year $1.2 billion USD deal with Manchester United. The new arrangement extends their previous shirt-sponsorship deal for another decade.
To note, adidas has been the official kit partner for the English football club since 2015. The 2015 deal marks the two entities' reunion after 23 years, during which Manchester United worked with Nike. Additionally, the Glazers, Manchester United's American owners, are considering selling the football club despite its Champions League return.
France Announces "Repair Bonus" Scheme to Cut Fashion Waste
In an effort to combat the environmental problem that is an excess of fashion waste, France has announced its new "repair bonus" program, which gives customers cash to fix their clothes instead of discarding them.
With its new initiative, France has become the first country to create a program of its kind. French citizens who bring in their garments for repair will receive between €6 to €25 EUR based on the fabric and restoration complexity. Aside from individual citizens, the program will allow stores like tailors and shoemakers to enter free of charge.
Additionally, the local government is set to pay all bonuses from its €154 million EUR sustainability fund over the next five years in hopes to continue the effort throughout the future.
adidas Q2 Sales Down, As Canceled Yeezy Collaboration Continues To Affect Performance
On Thursday morning, adidas showcased its second-quarter financial results, which revealed a decline in sales due to its canceled Yeezy collaboration. adidas earned €5.34 billion EUR in Q2, which is down from the €5.6 billion EUR that the company reported during the same period last year. As such, the figure brought adidas' total revenues for the first half of 2023 to €10.62 billion EUR.
"We are happy with the way the second quarter developed. 2023 is not about trying to show short-term results," said adidas' CEO Bjørn Gulden. He added that he did not expect the company to return to "good and profitable" until 2025.
Balenciaga Fall 2024 Runway Show to be Held in Los Angeles, California
Balenciaga is returning to the States with the announcement of its next show in Los Angeles, California. The last time the house showed in the U.S. was in New York City for its Spring 2023 runway show at the New York Stock Exchange.
With the new announcement, Balenciaga follows behind Gucci, Louis Vuitton, Dior, CELINE, Saint Laurent and Versace who have all shown in the beach-side city in recent years. Set for December 2, the runway show will reveal Balenciaga's Fall 2024 men's and women's co-ed collection.
Roger Federer and JW Anderson Announce Upcoming Uniqlo Collection
Rodger Federer has teamed up with JW Anderson for a Uniqlo collection – which marks a first for the famed tennis star and the popular British label. With the new collection, expect to see a blend of Federer's athletic experience with JW Anderson's signature design sentiments.
"I've always wanted to have a collection perfect for playing tennis while also versatile for the other parts of daily life," said the tennis star. "I'm fortunate that Jonathan shared this vision. Together we were able to create a stylish and comfortable line rooted in a classic tennis style. Jonathan is talented, creative and incredibly down-to-earth. It has been a pleasure to work with him on this collection."
The Roger Federer x JW Anderson Uniqlo collection is set to release in-store and online on August 28.