'GMA' Deals & Steals on clothing, accessories and more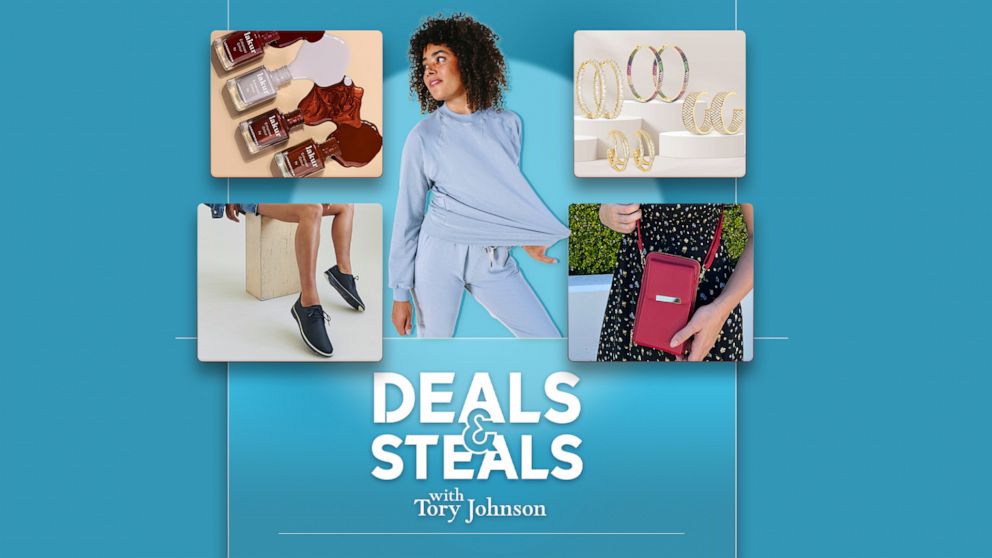 September 20, 2023, 5:08 am
Tory Johnson has exclusive "GMA" Deals and Steals on clothing, accessories and more.
You can score big savings on products from brands such as POPLINEN, Daniela Swaebe and more.
The deals start at just $6 and are up to 76% off.
Find all of Tory's Deals and Steals on her website, GMADeals.com.
Deal details:
1. Use the links provided below on the date(s) listed to receive the savings.
2. All deals are available only while supplies last. No backorders, unless specified by the individual vendor. No rainchecks.
3. Deals cannot be combined with other coupons and offers.
4. Contact retailers for any questions about products before ordering online.
5. Shipping rates indicated are valid in the continental U.S. only.
NEED HELP? CONTACT TORY: For those who need assistance with a deal, please email Tory Johnson directly at [email protected]. Tory and her team respond to all viewer emails within an hour during business hours.
By clicking on these shopping links, visitors will leave Goodmorningamerica.com. These e-commerce sites are operated under different terms and privacy policies than Goodmorningamerica.com. ABC and Tory will receive a commission for purchases made through these links. Prices may change from date of publication.
Get more shopGMA! Sign up for our newsletter, and follow on Instagram and TikTok.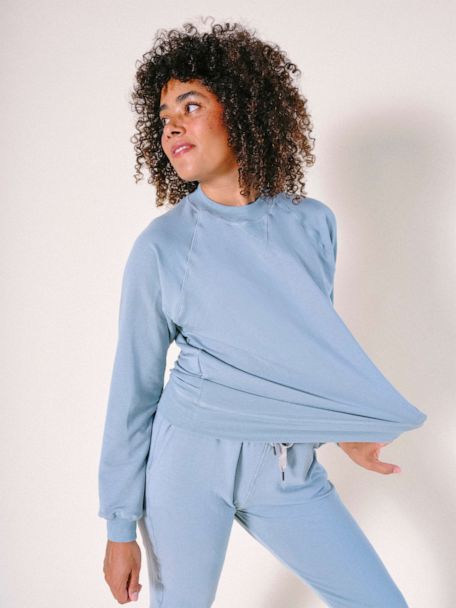 Fall into comfort with Poplinen, a woman-of-color-owned small business whose entire earth-friendly collection is made in America. This brand makes sustainable fashion more accessible to women with extended sizes from XS-3X. Poplinen only works with plant-based fabrics to make comfortable and stylish everyday essentials that are breathable and buttery-soft on the skin. Choose from a variety of beautiful colors across sweatshirts, joggers and pajama shirts and pants. Shipping is $5.99 or free over $75.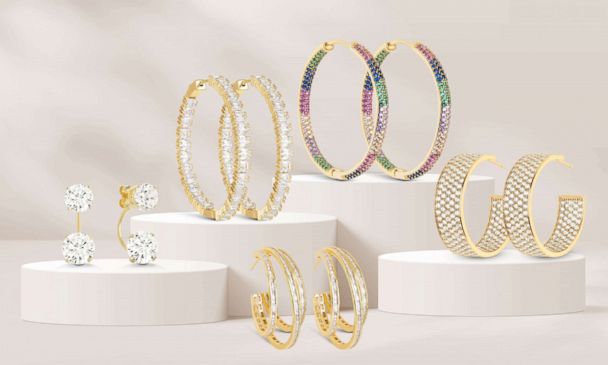 This new dazzling and sophisticated jewelry collection from Daniela Swaebe will give you the look of real for any occasion while elevating your fall wardrobe. Tennis bracelets and necklaces with different stone cuts ideal for layering, sparkling stud earrings and lustrous hoop earrings — all perfect additions to any fall ensemble. The new statement tennis necklaces are a winning everyday fashion piece, and the super on-trend glimmering back-front earrings will enhance your look with timeless elegance and contemporary flair. Choose from a large variety of earrings, bracelets, necklaces and rings. Shipping is $4.99 or free over $40.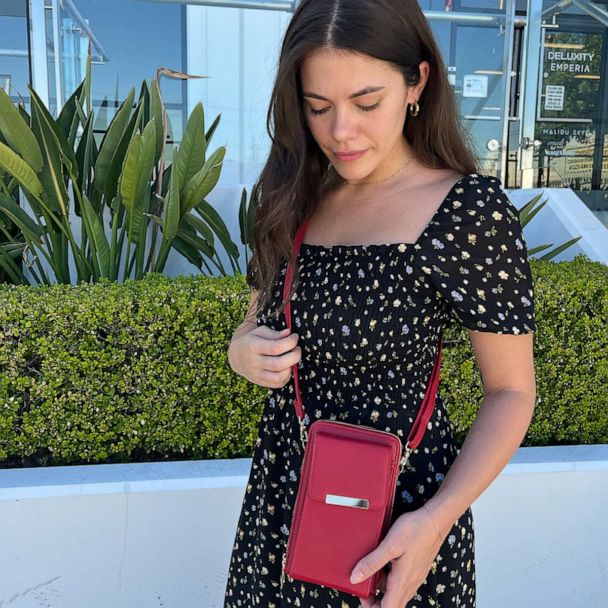 MALIBU SKYE: Crossbody Bags
Malibu Skye is well known for eco-friendly, hands-free bags that are stylish and super functional, all made of quality vegan leather and other sustainable materials. Choose from a variety of colors across three styles. The Brianna is a triple compartment top zipped crossbody, fully lined with interior pockets and adjustable strap. The Jacky is a triple crossbody with two top zipped compartments and an outside flap pocket, fully lined with interior pockets and adjustable strap. Or, the Kellie is a slim top-zipped wallet-style crossbody with an outside flap pocket and multiple interior pockets. Free shipping!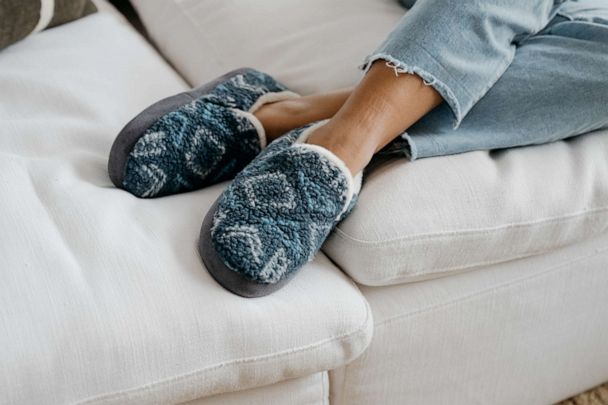 Get comfy at home with Cobian's super soft slippers. Available for men and women, this assortment features a variety of slip-on and flip flop styles. Features include faux fur lining, extra cushioned footbed for comfort, and outsole with non-slip grip. Choose from over 10 styles in a range of colors and patterns. Shipping is $4.99 or free over $55.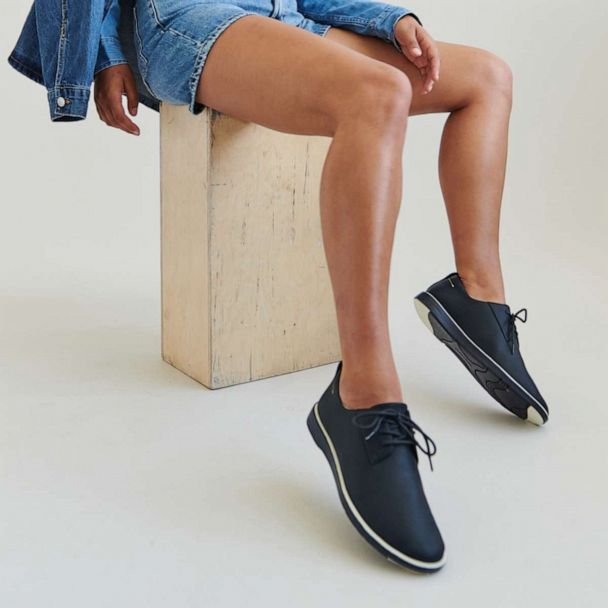 The Pacific are lightweight dress sneakers made from bio-based and recycled materials and perfectly comfortable for all-day wear. This style weighs on average 7.5 ounces (less than a smartphone) and is competitive with the most advanced running shoes. This means they're great for travel; easily stuffed in a suitcase without weighing you down. But just because they're lightweight, doesn't mean they aren't comfortable. These shoes are highly water-resistant, naturally sweat-absorbent and odor-resistant and certified slip-resistant. Options are available for men and women. Shipping is $4.99.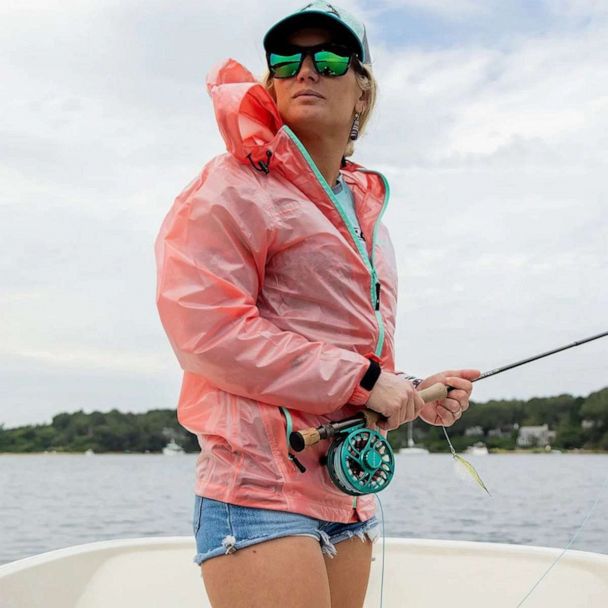 Frogg Toggs' mission has always been to keep people comfortable during their outdoor pursuits. Whether you work or play outdoors, don't let unpredictable weather ruin your plans — Frogg Toggs' packable rain wear is your go-to solution, featuring waterproof, lightweight materials, wind resistance and breathability. This assortment includes jackets and rain suits for men, women and kids. Shipping is $5.95.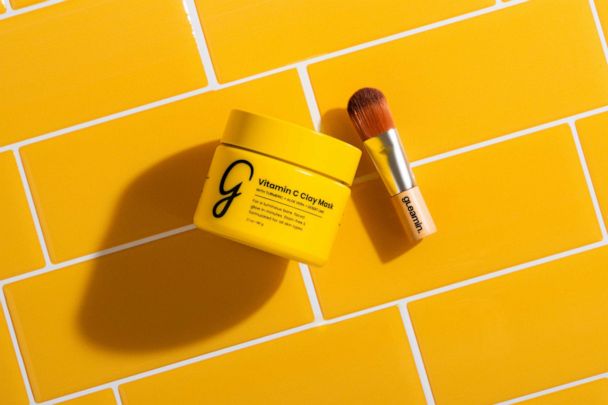 Glemain develops potent superfood skin care to combat hyperpigmentation and enhance natural radiance. The Vitamin C Clay Mask is a natural treatment mask featuring a super-dose of vitamin C, turmeric, aloe vera, desert lime, and kakadu plum to detoxify pores and fade hyperpigmentation, blemishes, and acne scarring, leaving skin utterly radiant in only 10 minutes. Gleamin also offers a range of products, allowing you to complete your routine with their hyperpigmentation, acne scarring-focused products all with a byproduct of the Gleamin glow, ensuring ultimate, natural luminosity. This includes a serum, moisturizer, cleanser, face oil and hand cream. Shipping is $4.99 or free over $50.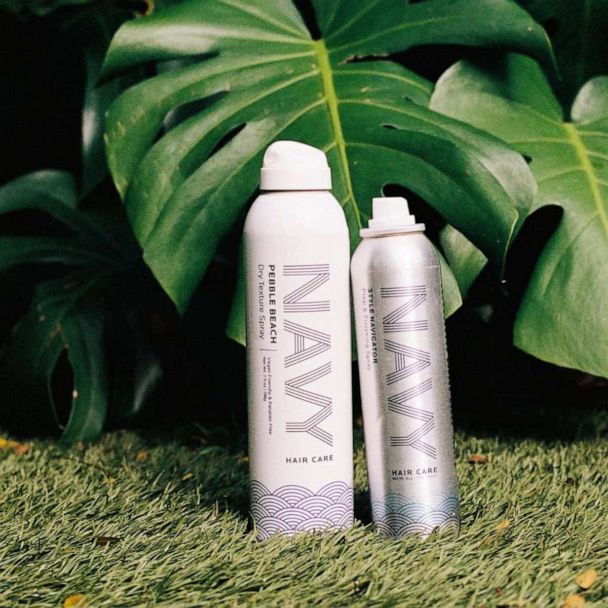 NAVY Hair Care: Hair Care
NAVY is a hair care line that focuses on good ingredients that actually work. Their hair care products solve hair problems, like adding volume to thinning hair, promoting hair health and more. This assortment includes the Pebble Beach Texture Spray, which is their most popular product for a good reason: People love the light hold, lift, volumizing factor and amazing smell. Or, the Search & Rescue Shampoo and Conditioner helps with healthy hair and restoration. Other options include Flexible Volumizing Hair Spray, Styling and Thickening Cream, Black Clay and Charcoal Revitalizing Hair Mask and more. Shipping is $3.99 or free over $75.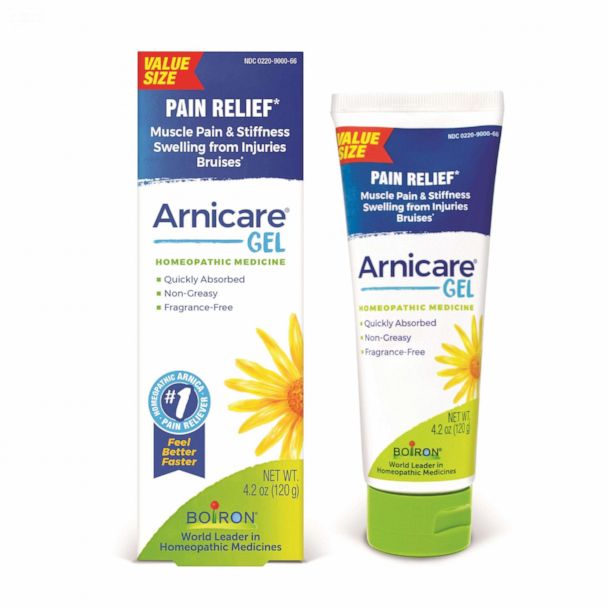 Arnicare by Boiron: Pain Relief Gel & Cream
Arnicare is here to help you do more of what you love without the pain, providing relief powered by Arnica. This line of products is scientifically formulated with Arnica, a natural active ingredient that has been used for centuries and is trusted by doctors and pharmacists. The cream and gel are ideal to use on sore muscles, joints, and feet. With over 4 ounces in each tube, you can cover small or large areas. Plus, they are non-greasy and fragrance-free so they can be used discreetly. Shipping is $2.99 or free with two.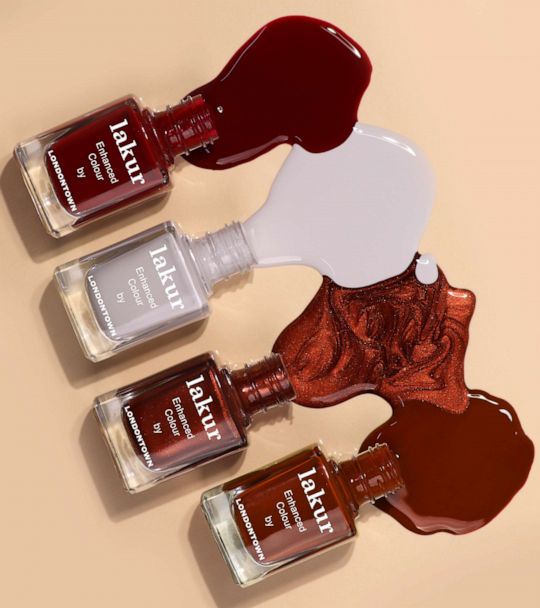 LONDONTOWN: Nail & Body Care
LONDONTOWN is a celebration of all things beauty, with a focus on effective formulas that offer an elevated, luxe experience. The Lakur infuses high-impact color with conditioning botanicals for a rejuvenating, chip-resistant manicure that offers gel-like wear and shine. The Lakur also helps hydrate and strengthen nails with every application. Choose from a large range of shades. Nail tools and body care are also available. Shipping is $4.99 or free over $30.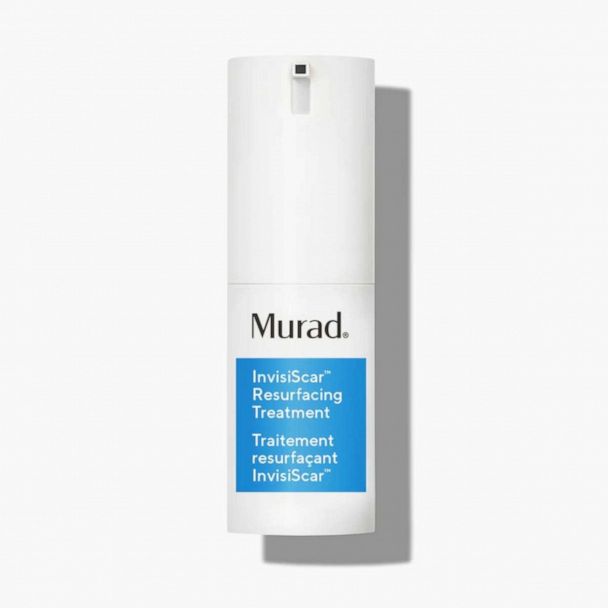 Founded by dermatologist and pharmacist Dr. Howard Murad, Murad delivers skin wellness through their unique science of water, and continues to innovate high-performance technologies and formulas so their products, like your skin, just keep getting better. Choose from a variety of skin care options including the Retinol Youth Renewal Serum: Whether you're seeing your first wrinkle or want the serious results of a retinoid without a doctor's visit, this fast-acting serum with three retinol technologies visibly improves key signs of aging in just two weeks. This is gentle enough for nightly use. Also available is the Vita-C Glycolic Serum, which is a potent antioxidant that helps prevent visible skin damage like hyperpigmentation, dullness and uneven tone. Free shipping!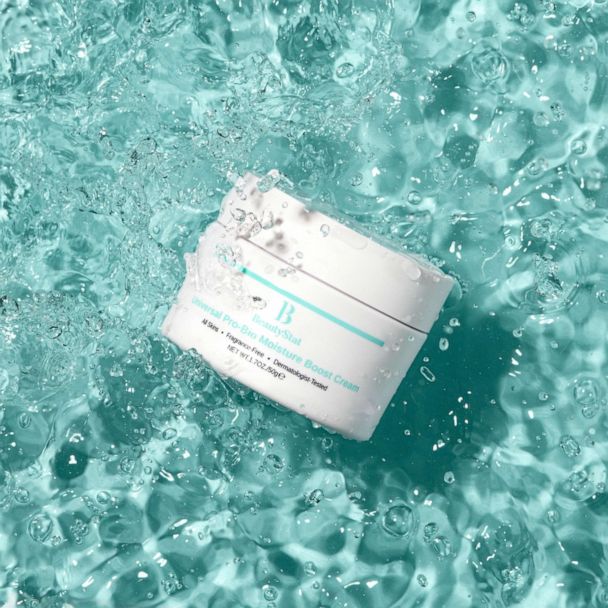 Made in America, BeautyStat is a cosmetic chemist-founded skin care company, offering science-driven and award-winning formulas for proven, fast results. This assortment of singles and sets includes the Universal C Skin Refiner, which gently tightens, firms skin, reduces the look of fine lines and wrinkles, shrinks large pores and softly exfoliates to reveal skin that is smooth and soft to the touch. The Pro-Bio Moisture Boost Cream is a 24-hour hydrating probiotic barrier cream that's a unique, light-as-air daily moisturizer packed full of probiotics, hyaluronic acid and ceramides that help revitalize dull, dehydrated skin. Or, the Universal C Eye Perfector is a light and velvety daily eye-brightening treatment formulated to instantly brighten and blur imperfections while diminishing dark circles, crow's feet, and puffiness. Limit five per product. Free shipping!
Plus, shop more deals from Tory Johnson's 40 Boxes:
By clicking on these shopping links, visitors will leave Goodmorningamerica.com. These e-commerce sites are operated under different terms and privacy policies than Goodmorningamerica.com. ABC and Tory will receive a commission for purchases made through these links. Prices may change from the date of publication.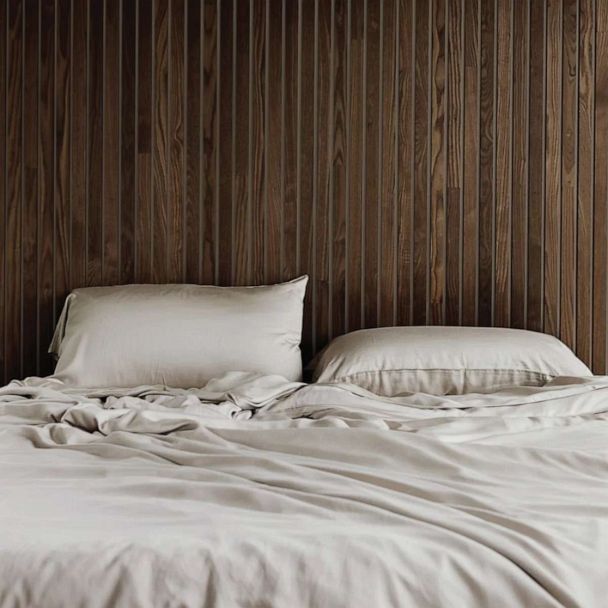 Refresh your bed and sleep on soft, breathable sheets by Cozy Earth. The unique blend helps regulate body temperature and the moisture-wicking fabric gets softer with every wash — no wonder it was named an Oprah favorite! This assortment features sheets, comforters, duvet covers, blankets and more. Free shipping!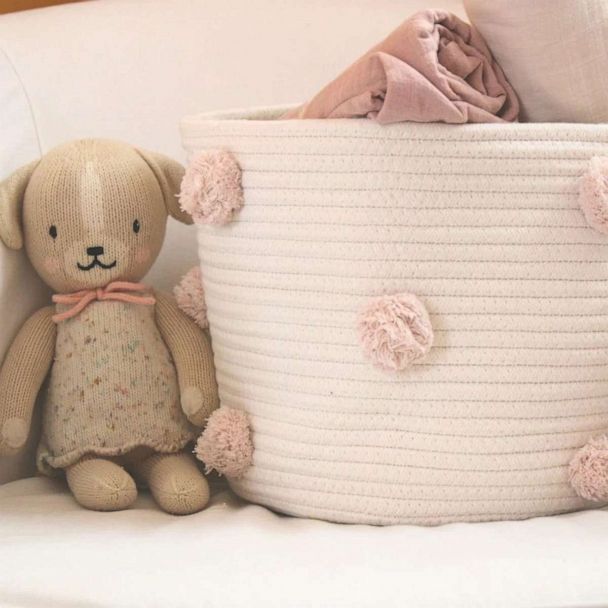 Twig and Tassel: Cotton Rope Baskets
Outfit any space with style. The pom and tassel baskets from Twig and Tassel offer endless possibilities. Decorate a potted plant, store rolled-up blankets or clean up little one's (both human and furry) toys. With these baskets, you can hide the clutter without sacrificing style.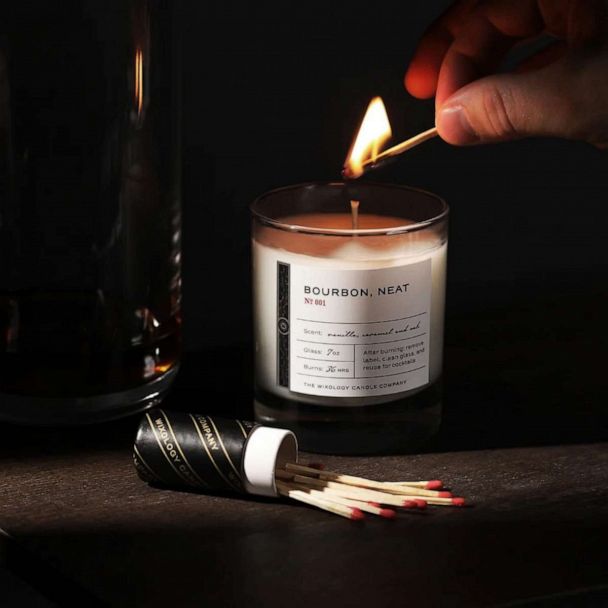 Wixology: Cocktail-Inspired Candle & Matches Set
Indulge in a cocktail-inspired candle crafted in Frankfort, Kentucky, using soy and coconut blend wax, complete with a recipe card to match the scent and a tube of red-tip matches. Wixology candles combine ambiance and creativity. Once the candle has graced your space, repurpose its glass jar for mixing your favorite drinks.