How to secondhand shop online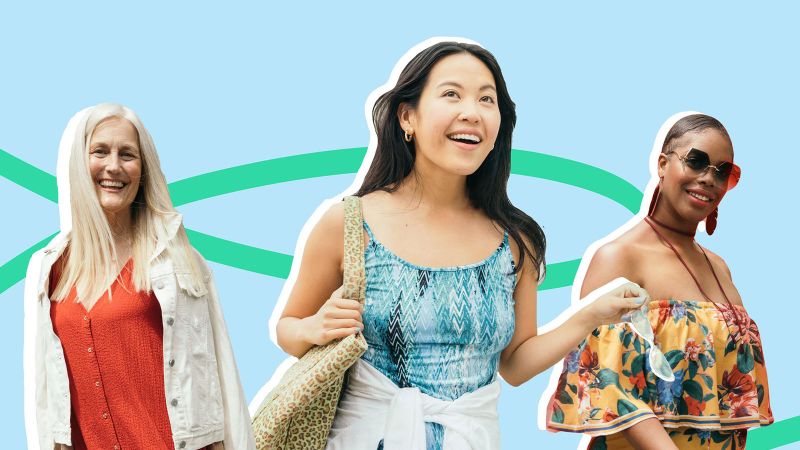 There's no question that combating the climate emergency requires large-scale, systemic change. But individual action is important too. One of the most meaningful changes you can make on a personal level is buying less of everything — especially new things. "Buying used is better than buying new because very simply, it requires much less extraction of resources, much less fuel to ship things all over the world and it keeps things out of the landfill," says Sandra Goldmark, professor and director of sustainability at Barnard College, senior assistant dean at the Columbia Climate School, and author of "Fixation: How to Have Stuff Without Breaking the Planet." "Unless I absolutely can't avoid it, I don't buy new."
The good news: These days, you can get just about anything secondhand, from home decor to luggage, smart phones and even appliances. Even better, you can find it all online. "Online shopping for used items has gotten exponentially easier in the past two or three years, to where it's really just a little bit of effort," says Goldmark, counting among her own online secondhand finds a coffee press, furniture and even a battery-powered chainsaw. "It's almost as convenient as shopping for new goods."
If you're new to secondhand shopping, going the online route offers some helpful advantages beyond convenience, like the ability to search for and narrow results to very specific items and brands — even things that are pre-owned but unused (aka "new with tags" or NWT, as they're often listed), notes Emily Stochl, director of education and community engagement at Remake, a global advocacy organization fighting for fair pay and climate justice in the clothing industry. Plus, "if you already enjoy online shopping and that's something that's familiar to you, secondhand shopping [online] can be a fun way to browse," Stochl, who's also the host and creator of "Pre-Loved Podcast," adds.
That's not to say there aren't challenges, like the inability to try on clothes or the varying amount of detail in listing photos and descriptions. But with a few expert tips, you can overcome those challenges for a successful online secondhand shopping experience.
How to shop secondhand online

If you're shopping on peer-to-peer sites (think Poshmark and Mercari), there's no consistency in terms of listing photos. To help ensure you know what you're getting, Stochl says to pay special attention to the detail photos, where you can see any wear and tear. Many sellers include professional pictures pulled from retailer sites to show items in all their glory, but that shouldn't be all that's available to you. "Don't hesitate to ask for additional photos," Stochl says.
And while we're on the topic of photos, Stochl reminds us that product photos may be the best that product is ever going to look. So no matter how you're shopping online, be sure to take a step back and really reflect on, "How does this piece fit in my wardrobe [or home]? Is this something that I really need? Would I have loved this [if I bought it new]?"
If you're new to secondhand shopping online, Stochl recommends focusing first on items and brands you're familiar with. "A lot of brand-new items are available online [secondhand]; maybe a person bought it and they didn't like the fit or they missed the return deadline, and now they're putting it up for sale," she says. "The first thing I tell people who are brand-new to this is to just look up whatever you were going to buy new on [a secondhand] site, and I think you'll be surprised by how often you find them there."
In fact, both Stochl and Goldmark still tend to prioritize familiar brands, even as secondhand shopping veterans. Stochl keeps a list of brands she's liked, including vintage items (for example, Liz Claiborne trousers), to search for in the past. Goldmark uses this strategy to keep herself from impulse buying. "Even when I'm shopping used, I make sure I make the right decision by limiting the number of brands I have to think about."
Pay attention to measurements and specifications

If you're buying clothes secondhand online, look beyond the listed size to ensure you're getting something that fits. Stochl recommends measuring a similar garment you already own (lie it flat on the ground) and comparing those numbers to the relevant measurements on the listing. "It's an easier comparison [than measuring your body] because the seller is likely also measuring their garment flat out on the ground," Stochl says. If the seller or website didn't provide that information up front, don't hesitate to ask; you can even ask for even more details, Stochl notes, like the width of an armpit hole, for example.
For non-clothing items, be equally thorough with other specifications, like a smartphone's memory, an air fryer's capacity or a plant pot's height and diameter. Scale can significantly skew an item in photos, so evaluate the actual objective details to ensure you're getting what you want.
"If you are like someone who is easily swayed by impulse shopping online," Stochl says, it's important to be mindful before you even start browsing. "I always recommend people to have a 'thrift list' on their phone of what it is that they're looking for," she says. "This can be really helpful in terms of not being too impulsive [and] only looking for things you're intentionally planning to [acquire]."
Read reviews and do your research

Stochl also researches items on various platforms, comparing things like price, quality and condition, before actually committing to a purchase. Not only does that help with mindful shopping, but it also helps you ensure you're getting the best deal you can get.
Goldmark also recommends reading reviews, just as you might when shopping for new items. If you're shopping from companies with consolidated warehouses (like ThredUp, for example), you can read reviews of the sites themselves; if you're shopping peer-to-peer, check out a seller's history and ratings.
It's unlikely that everything you buy secondhand online will be exactly what you want — but, as Goldmark points out, "it's just like shopping new. Once in a while, you probably won't be satisfied." If your concern is scams, the aforementioned strategies can largely help you avoid them. And ultimately, "there's always some kind of scam in any marketplace," Goldmark says. "Even in the marketplace for new goods, there are some scams [and] bad actors. So I'd rather be in the marketplace for used goods and try to avoid the scams."
That said, as both Goldmark and Stochl point out, most secondhand shopping platforms (peer-to-peer or otherwise) offer customer support and protection in the event you're misled, receive a defective product, or have other issues. Some, like ThredUp, even offer returns. And, Stochl says, "you always have the option to resell [an item] yourself" if you just don't like it or changed your mind.
Yes, greenwashing exists even in the secondhand shopping space. Right now, advocates like Stochl are raising the red flags about brand-owned resale programs from fast fashion giants like H&M and Lululemon. It's not that there isn't room in the marketplace for them to join — as Goldmark points out, globally, we're still severely lacking in circularity — but it's that many of these companies, at least in the fashion space, aren't actually making positive changes. "We need to see reuse as a replacement, not just an add-on," Goldmark says. "I don't want to see businesses that are like, 'Look, we've grown our sales of new goods by a gazillion percent in the last quarter, and we've added revenue from reuse.' No, what we want to see is reuse and repair and refurbishment models replacing sales of new goods."
As Stochl points out, not a single brand in 2022 Remake's Fashion Accountability Report demonstrated that its resale initiatives meant a slow-down in new production. "They are latching on to the booming popularity market as the newest way to greenwash customers," she says. "At the end of the day, it's important for people to remember that these fashion brands could choose to pay their garment workers a living wage and decrease overproduction, which would impact both the social and environmental harms of the fashion industry. But they're not choosing to do that; they're choosing to add a resale initiative. And we should be aware of what the reason is."
Best places to shop secondhand online

That said, there's no lack of alternate platforms where you can secondhand shop online for pretty much everything on your list. In fact, Stochl provides an exhaustive list of options from around the world on her website.  Ahead is a sampling of options, including some of our experts' favorites.
Fashion, beauty, home goods, books, sports equipment, kids' items
Depop is a tried-and-true peer-to-peer marketplace with a vast range of products. You can search the entire site for specific items and also follow individual sellers, whose profiles have an Instagram-esque vibe. Depop is one of Stochl's favorites, which she relates to "a thrift store, where it's a little bit more random and eclectic" than more niche sites.
Fashion, furniture, home goods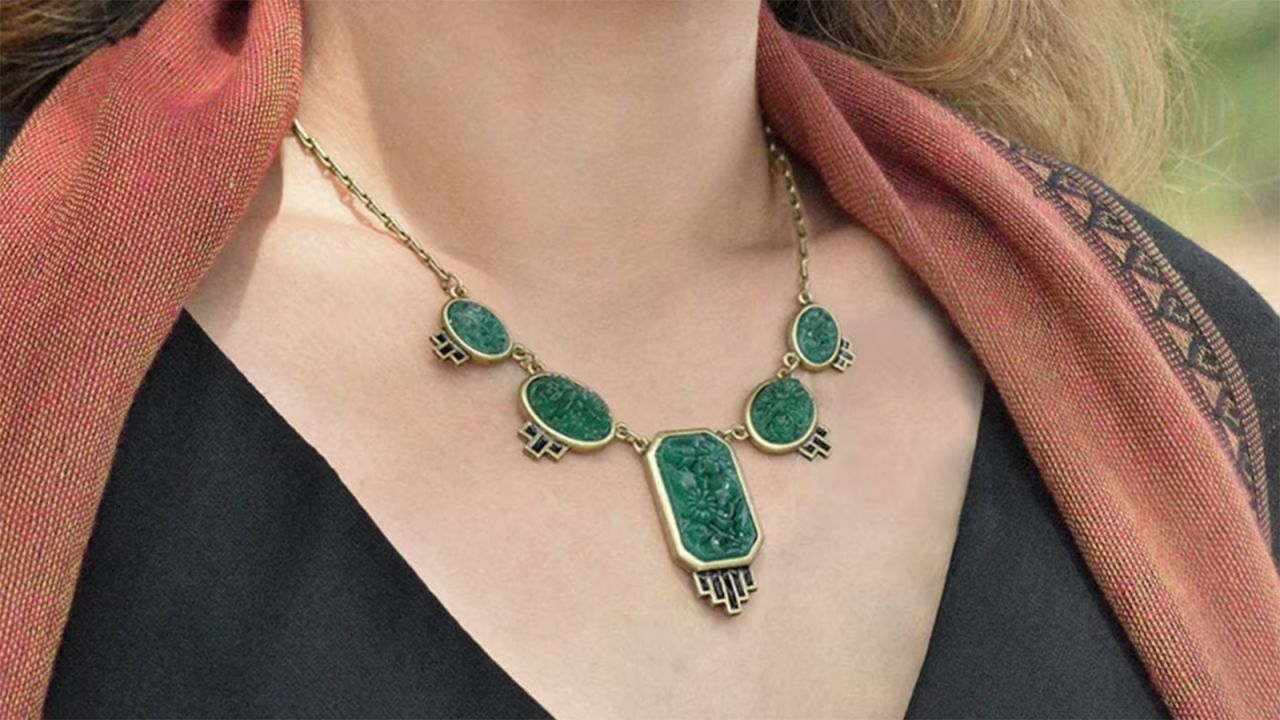 In its earliest days, Etsy was known as a marketplace for crafts and homemade products. While that's still there, the site also has a treasure trove of vintage and secondhand items. If you're looking for clothes, accessories and furniture or items for your home specifically, you're likely to luck out on Etsy. Your best bet is to search with specific terms, like "vintage MCM furniture" or "vintage 1920s jewelry," or Google curated lists of the best secondhand and vintage Etsy shops for the particular category you're interested in. You can also filter your search by shop location, which may give you the option of local pickups or deliveries. For fashion items, Stochl loves Rawson Studio, which sells vintage and deadstock clothes sourced by owner Rachael Glasder, including a large selection of overdyed utility coats and trousers.
Fashion
Gem isn't an actual marketplace, but rather a tool for searching several secondhand fashion platforms at once. Type what you're looking for in the search field, and you'll see results from eBay, Poshmark and more. "It's like Expedia, but for secondhand clothes," Stochl says. "That's a great place to start your search, and then it'll point you to the business platform."
Fashion, furniture, home goods
Instagram is flooded with influencers selling all sorts of new things, but countless vintage and secondhand sellers have also set up shop on the platform. "I'm a person who likes to buy from individual vintage sellers, [like] on Instagram," Stochl says. "I'm a small business diehard." You can find accounts to follow through Google searches of vintage sellers in your area, as well as on the Instagram search as well. Tip: Once you find a seller you like, check out their followers and following lists — sellers tend to follow other sellers, so you're likely to find others to your taste.
Fashion, beauty, home goods, pet items, kids' items
Another stalwart peer-to-peer app, Poshmark is probably best known for its massive selection of secondhand fashion items, but you can get plenty of other great things through the site, too. It's set up similarly to Depop, with a sitewide search tool as well as individual, social seller profiles. "Poshmark is a great place [for] finding what you recognize," Stochl says. "For example, if you know exactly what style and fit you wear in a brand-new pair of Levi's jeans, Poshmark would be a great place to find those secondhand instead. They tend to have a lot of that brand-name-type stuff."
Pants, shorts, bags
The Consistency Project, which sells vintage and deadstock pants, shorts and bags, is admittedly an incredibly niche site, but one Stochl swears by. If you happen to be in New York, you can visit its studio for a fitting and personalized shopping, Stochl says. "But they also have an online site where you can order based on your measurements; or, if you've been fitted by them, you can order and they'll pull it from your measurements they have on file."
Adult and children's fashion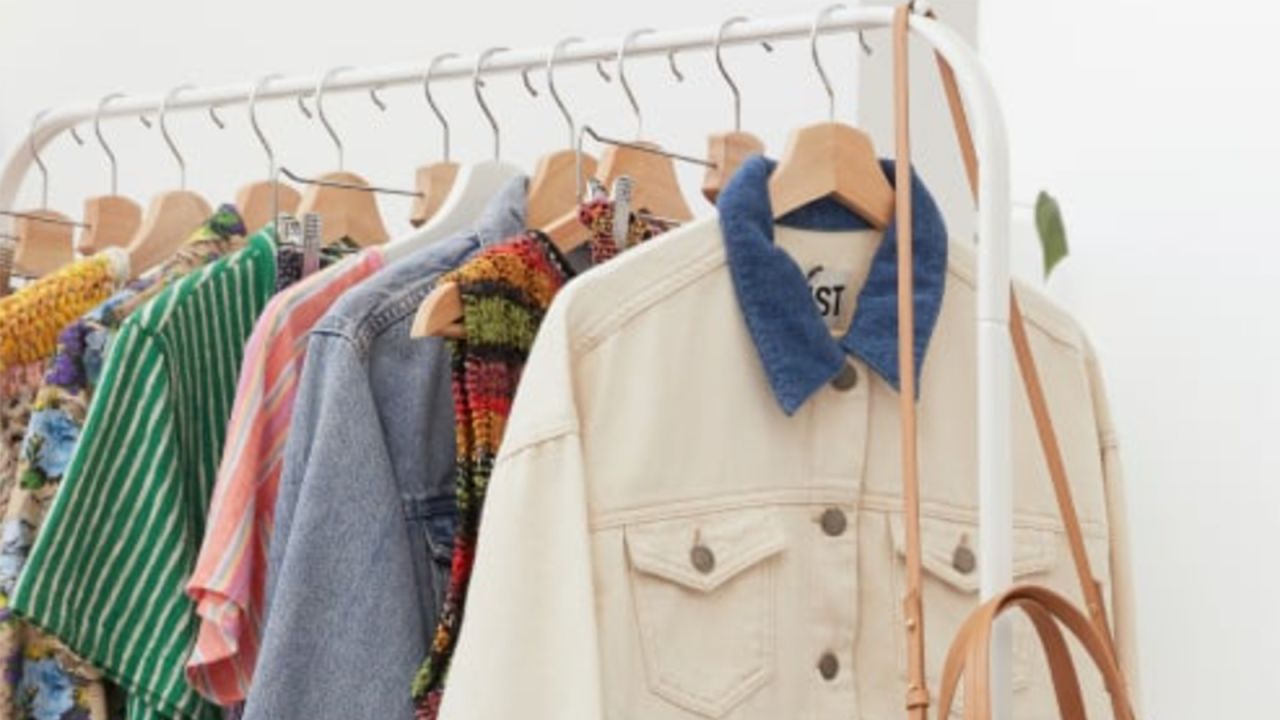 Of all the sites on this list, ThredUp most resembles a traditional online retailer. Instead of the peer-to-peer model, ThredUp operates as an online consignment store. People send in clothes, shoes and accessories they'd like to sell; ThredUp then evaluates the items and creates listings for the pieces it accepts, and sellers get a small payout if their pieces sell. "I like them for the price point and the ease of the website," Goldmark says, noting that she limits her searches to brands she knows fit her well. The selection is so vast that it can be a bit overwhelming to search; by nature of the selling process, ThredUp doesn't list specific product style names (as you'd find them on brand websites), but you can narrow down your search pretty well by brand, category and specific details. 
If you're new to secondhand shopping, the return policy is also a nice benefit to ease yourself into the process; unless marked final sale, items are returnable for a small fee (though, you can earn rewards points as a seller and shopper and redeem them for things like discounts or waiving restocking fees).
Technology and electronics

Tech
It's possible to get quality, refurbished tech devices from big retailers like Best Buy, Apple and Target, but Back Market is Goldmark's go-to for shopping secondhand tech. The site sells used phones, computers, smart watches, accessories, video game consoles and cameras — all of which have been restored by experts. "Funnily enough, the one place I haven't ordered from is Apple refurbished phones, because there were so few the last time I checked. There was a much better selection on Back Market," Goldmark says.
Tech
Like Back Market, Decluttr buys used computers, smartphones, game consoles, and more from consumers, then refurbishes and resells the devices on its website in conditions from "good" to "pristine." The site has a massive selection of Apple and Samsung devices, as well as a range of other tech brands, so you have a good chance of finding what you're looking for.
Home, furniture and more

Furniture and home goods
AptDeco has long been Goldmark's favorite site for buying secondhand furniture online. The platform hosts a community of sellers and buyers, but unlike many other peer-to-peer sites, AptDeco takes over once you're making a purchase, handling both payment and delivery. They also promise inspections of products upon pickup and a money-back guarantee if your item isn't as described. "They have really good curated items, and they offer delivery door-to-door," Goldmark says.
Fashion, furniture, home goods, pet items, sports equipment, tech, kids' items, appliances
Facebook Marketplace is one of the simplest peer-to-peer marketplaces (in many ways, the closest to Craigslist, which used to rule the market). "A lot of people are familiar with the great scores you can find on Facebook Marketplace in terms of things for the home, [and] everything from equipment to bicycles." Keep an eye on the site at the end and beginning of the month, and you're bound to see plenty of furniture and home goods from people who are moving homes. Many sellers offer shipping, but you can also filter by "local pickup" and arrange to get your new goods without paying extra or waiting.
If you prefer shopping from a more curated group, you can also find groups for specific neighborhoods, interests and even brands. Goldmark particularly recommends the site for baby gear and other kids' items. 
Fashion, beauty, furniture, home goods, pet items, sports equipment, tech, kids' items, appliances, tools
Mercari is a peer-to-peer marketplace where you can truly find just about anything you need. "What I love about it is the range of products available, [like] dog toys, coffee presses, household items and things you can't really get online anywhere else," Goldmark says, adding she's also found a lunchbox, a pair of cleats and baby items on the app — though perhaps the most unique find was a battery-powered chainsaw her husband snagged.
Books, movies, music, video games
Remember way back in the day when Amazon first launched as a platform for buying and selling used books? That's basically what ThriftBooks is now, with the added benefit of social responsibility. The site works with libraries, thrift stores and other organizations that can both buy and sell in bulk via ThriftBooks, and it has a vast selection of books and other entertainment — including ones that are now out of print.