Jameel Mohammed of Khiry on Making It in Fine Jewelry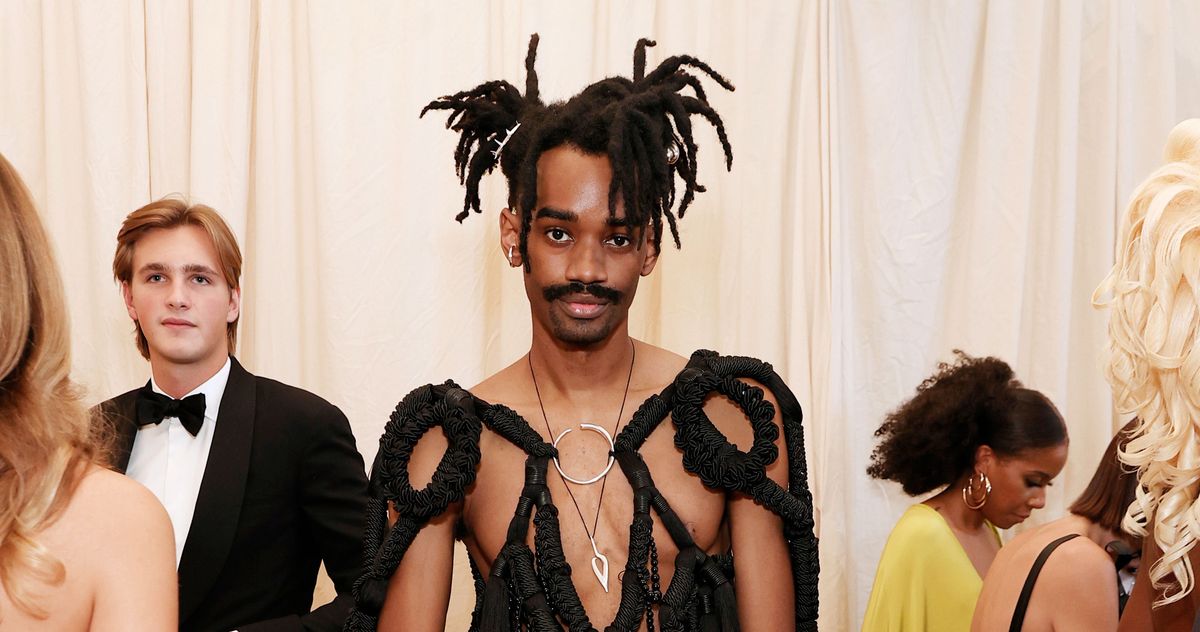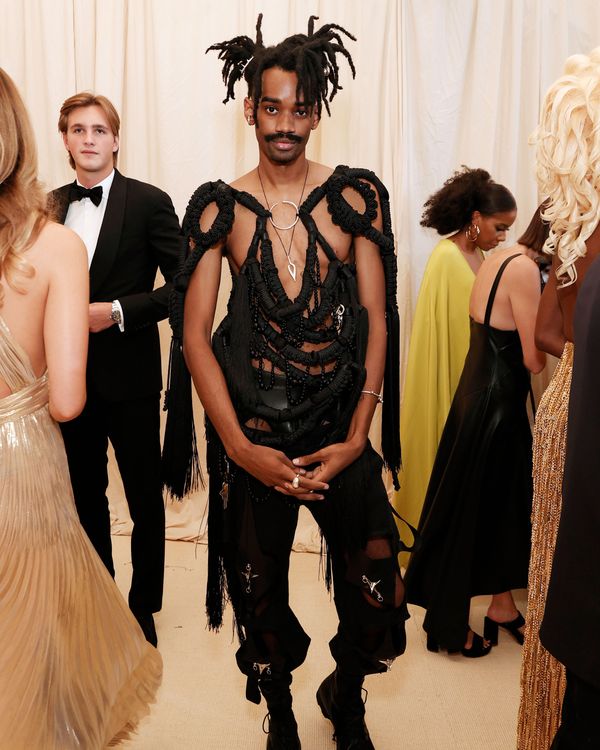 Photo: Arturo Holmes/MG21/Getty Images
On Sunday, jewelry designer and artist Jameel Mohammed debuted his collection for his brand Khiry during New York Fashion Week as part of IMG-Endeavor's Color of Change show. Born and raised in Chicago, Mohammed's fall-winter 2022 collection, Fights Reveal Futilities, explores the highs and lows Black liberation fighters have faced throughout history. Mohammed merged his backgrounds in choreography, singing, and sculpting to present a collection of 16 hand-sewn looks and 20 new styles of demi-fine jewelry.
The jewelry includes earrings, cuffs, bangles, and rings shaped like spikes, thorns, and daggers. Working the jewelry into the garments, he sourced materials such as American flags, boxing gloves, thrifted T-shirts, rose-quartz beads, and balloons to create one-of-a-kind looks that tell a story of two separate Americas: one that waves the American flag high and proud versus one that's draped and layered in the weight of America's raw history of political violence.
Below, we spoke with the jewelry designer about the barriers he faced breaking into the fine-jewelry industry, how he wants to inspire others, and something he has recently seen that he can't get out of his head.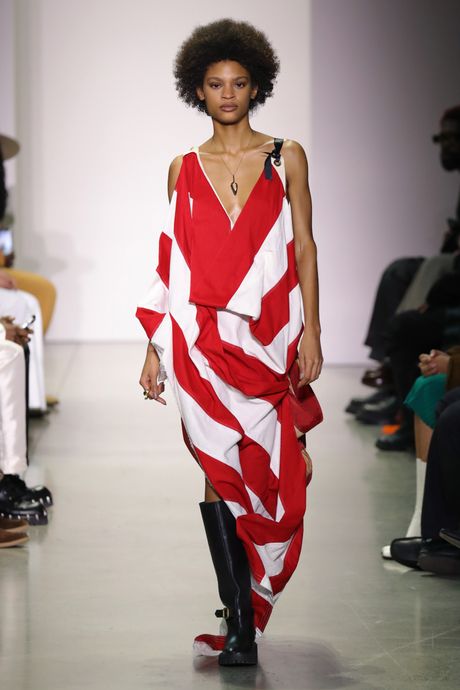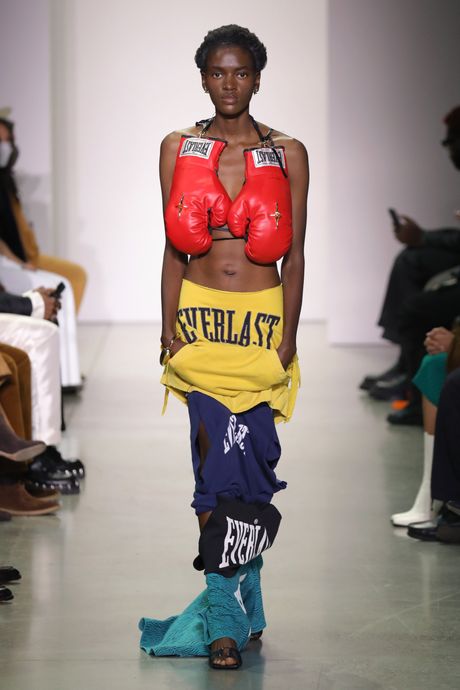 Describe your pieces and design process for someone who has never seen them.
I do like to make things that ball out a little bit. I have a really strong emphasis on silhouette and lines. These are qualities that are really important to my design and to the symbolism of the brand. The way that other generations of Black artists have interpreted their lives around the world — whether that's like the form of a statue from Benin, precolonial Nigeria, or the kind of hoops that girls were wearing in Harlem in the '80s.
What are some barriers to entry into the fine-jewelry market?
Barriers that I have experienced are a lack of interest. People will be like, "Oh, it's great; I like the design" or "It looks okay." I would say that in the last couple of years, more people have been trying to make an effort to give me the space to broach whatever subject I want with their various audiences, whether that be retailers or editors. That doesn't mean they necessarily get every in and out, but there is a new sort of awareness of a need for increased perspectives.
You identify Khiry as an Afrofuturist luxury brand. What does that mean?
I call it an Afrofuturist luxury brand because we are using luxury to talk about the broader value that Black life and culture have. But it's also about creating space for me and a select community that grows and shrinks in size to really think about these issues.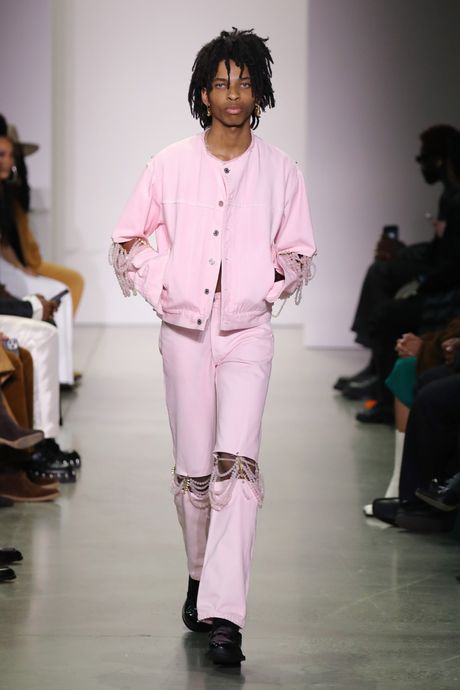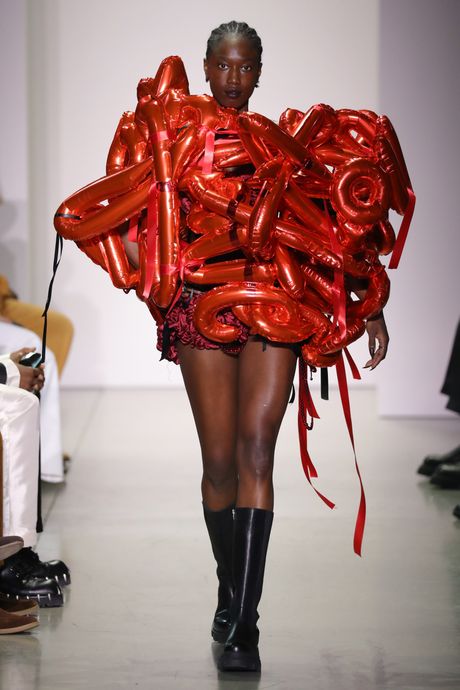 Tell us more about the custom garments created for the show. Does Khiry plan on expanding to ready-to-wear in the future?
I want the clothes to be thought about as art pieces — like I could hang this on a wall as readily as I can hang it on a body; it can move through those different contexts. Is it an art object? Is this like a piece of clothing? Is this a piece of body jewelry? My background was in fashion before jewelry. Working for brands like Narciso Rodriguez, I saw how a beautiful coat is constructed and all that work that goes into the draping of the finished product. I don't have the resources to do that process, so I am going to wait until I do. Jewelry has afforded me the ability to move at my own pace because it's not so seasonal or trend driven, and you can grow a clientele over time.
What's something that's inspired you recently that you can't stop thinking about?
The Summer of Soul documentary; it's really good, and we are seeing the beginnings of some really long-term careers. And sort of in line with the themes of the show, there is a documentary narrated by Lauryn Hill called Concerning Violence, which is about the decolonizing efforts and struggles in different countries in Africa during the '60s and '70s.