Lizzo Pink One-Shoulder Vacation Dress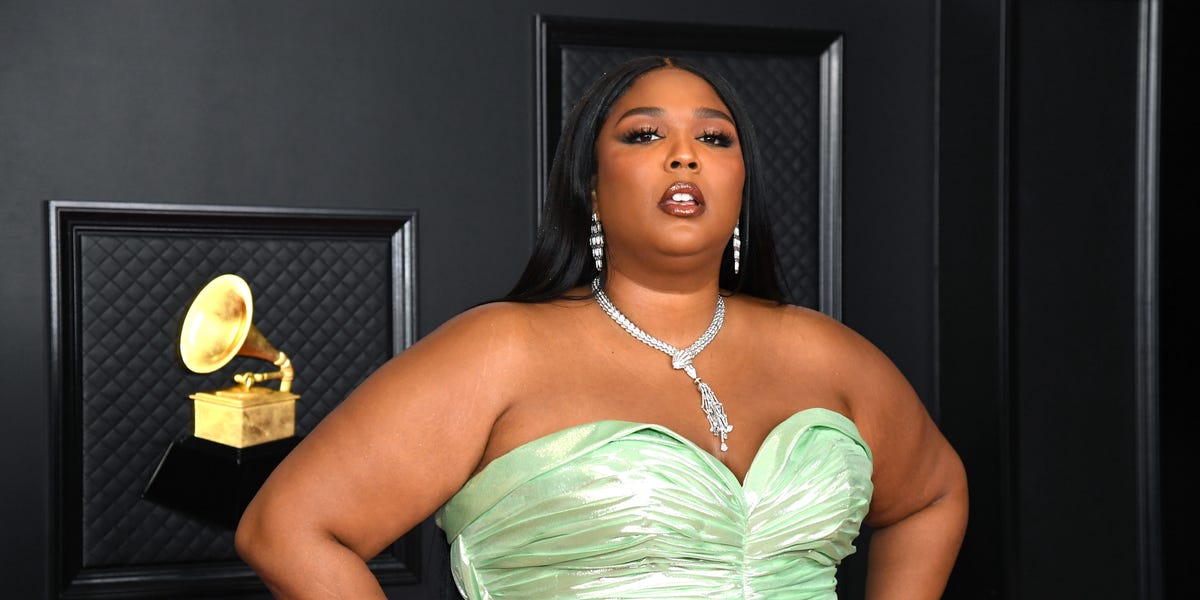 Honestly, is there anyone more iconic than Lizzo? I think not. Like, let's talk about the fact that she looked stunning (and on-theme) at the Met Gala in Thom Brown, she performed at Coachella with Harry Styles, and she confirmed that she's in a new relationship. And that's all within the last month!! Lizzo is killing it, truly.
She also recently took some time to celebrate her birthday somewhere in the desert—and has the hot vacay Instagrams to prove it. Some commenters guessed that Lizzo was at the super-luxe Amangiri resort in Utah, but she didn't tag the location, so the world may never know. Wherever she was, it looks gorgeous!!
This content is imported from Instagram. You may be able to find the same content in another format, or you may be able to find more information, at their web site.
In one of her IG posts from the trip, she's serving the ultimate carefree vacay vibes in a one-shoulder hot-pink dress, slides, and green sunnies. As she put it, she is truly "LIVING🍑🍑🍑🍑." And if this is the vibe you're trying to channel for summer 2022 (as it should be), we've got everything you need to shop her look.
First off, let's hear some commotion for these shoes, which are Christian Dior slides. V casual.
But if they're sold out in your size or you just don't wanna drop $750, you can get a similar look with these white and gold slides:
Now, the dress. Despite scouring the internet (and Lizzo's IG comments) high and low, I cannot seem to find this exact dress. Tragic! But don't worry, because you can shop these other pink one-shoulder dresses with cutouts and feel just as fab.
As for the sunglasses, I figured they may be from Quay Australia since, you know, Lizzo recently released a line of sunglasses with the brand. But I didn't find any from the brand that look quite like the ones she's wearing here. But still, we persevere: Here are some green lenses that will give you the same look.
And finally, she accessorized the look with some classic gold hoops—you can never go wrong. Snag yourself a pair to top off all your summer 'fits:
Everyone say it with me now: HBD, Lizzo!! We can only aspire to spend our birthday weekend looking so fabulous at a luxe desert resort.
This content is created and maintained by a third party, and imported onto this page to help users provide their email addresses. You may be able to find more information about this and similar content at piano.io