New sewing technology projects custom patterns onto material: 'Game changer' for making clothes at home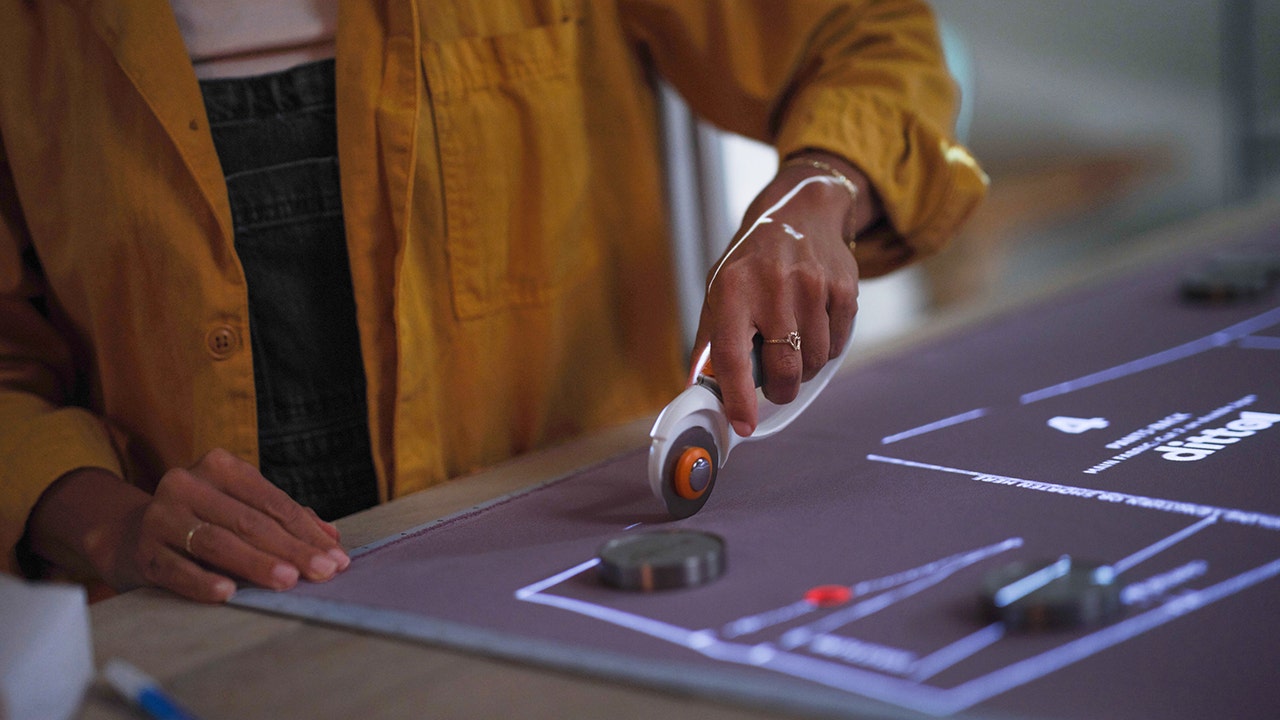 A new sewing technology has entered the fashion space — and it's the first innovation in over a century.
A system called Ditto allows anyone to seamlessly create custom looks using the power of projection. (SEE the technology in action in the video above this article.)
Ditto is the first evolutionary step away from paper patterns since their invention in 1860, making it the first disruptive innovation in the 160-year history of the craft of sewing, according to the brand.
L'OREAL REVEALS WORLD'S FIRST HANDHELD MAKEUP APPLICATOR FOR PEOPLE WITH LIMITED HAND, ARM MOBILITY
How does it work? 
An app sends perfect pattern outlines to a tall projector, which then beams down the patterns onto any type of fabric.
All it takes is a pair of scissors and a sewing machine to complete the set of needed tools.
At Ditto's New York City launch event on Feb. 8, 2023, during New York Fashion Week, Ditto lead educator Amy McMullen shared details about how the technology works with Fox News Digital.
Nashville-based McMullen explained that Ditto is a "three-part ecosystem," which includes a website, an app and the hardware that works through WiFi and Bluetooth connectivity.
HOW A PREGNANT RIHANNA PULLED OFF HER HIGH-TECH SUPER BOWL HALFTIME SHOW
The extendable 10-foot-tall beam holds a tension rod that in turn holds up a calibrated projector.
Other sewists have attempted to create a similar pattern-casting method by mounting projectors to their ceilings, said McMullen.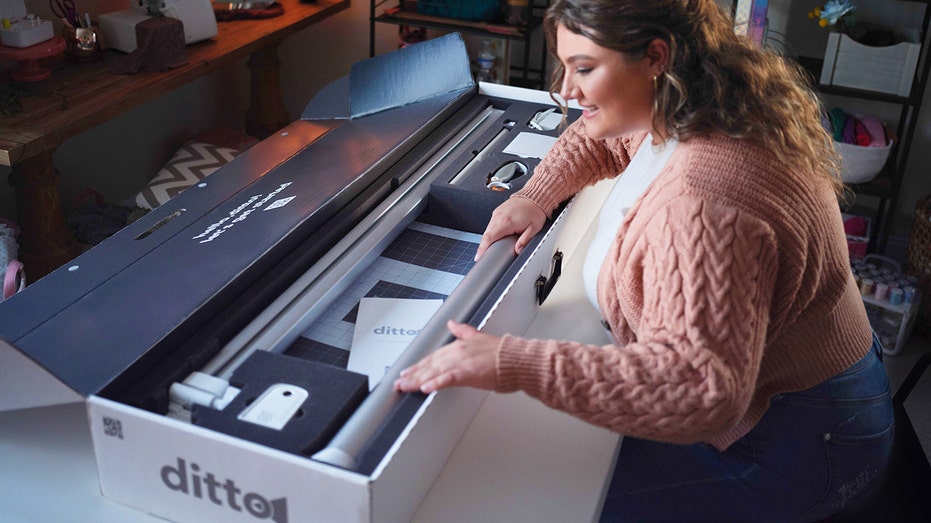 "We wanted to give them a better option," she said. 
"We have an all-inclusive system," she continued. "It's portable. It weighs less than 10 pounds out of the box … It takes less than 10 minutes to set up. It's super easy."
Ditto is replacing the traditional paper patterning process, which takes "so many hours" to prep, she added.
YOUNG PEOPLE ARE MAKING DIGITAL CAMERAS COOL AGAIN
In the Ditto app, users can click and drag multiple patterns at once to fit onto one piece of fabric.
Once the user chooses the option to "send to projector," the patterns immediately light up on the person's material of choice.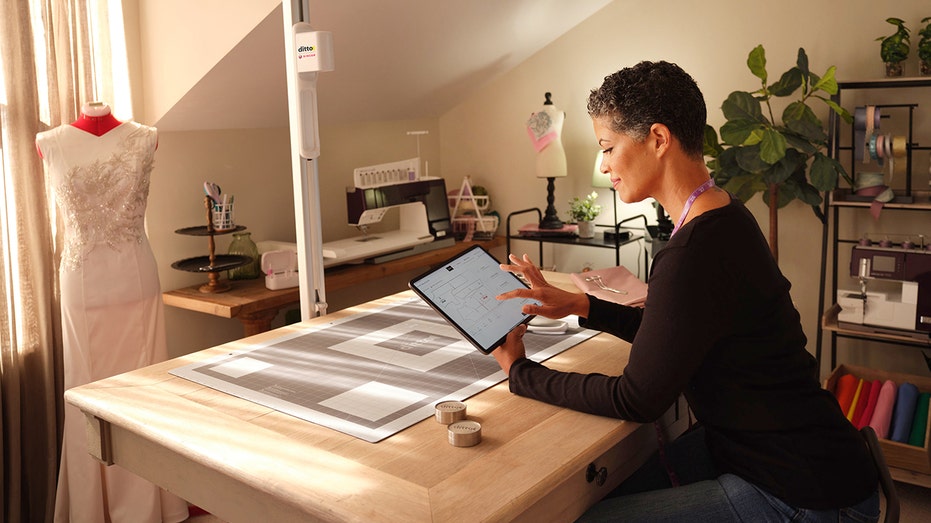 This system takes "that arduous task of cutting and pinning and cutting some more down to three minutes," she said.
McMullen shared that, as a sewist herself, she has always struggled with the sizes of clothes offered in stores. 
She noted that she tells herself, "I can make that."
"As women, we know we do not fit a standard fit anymore, and the 'standard' is not really a standard."
"But do I have time to make it?" she continued. "Probably not. But now Ditto allows me to do that really quickly."
McMullen added that Ditto offers the ability to plug in 17 measurement points for a "perfect" customizable fit.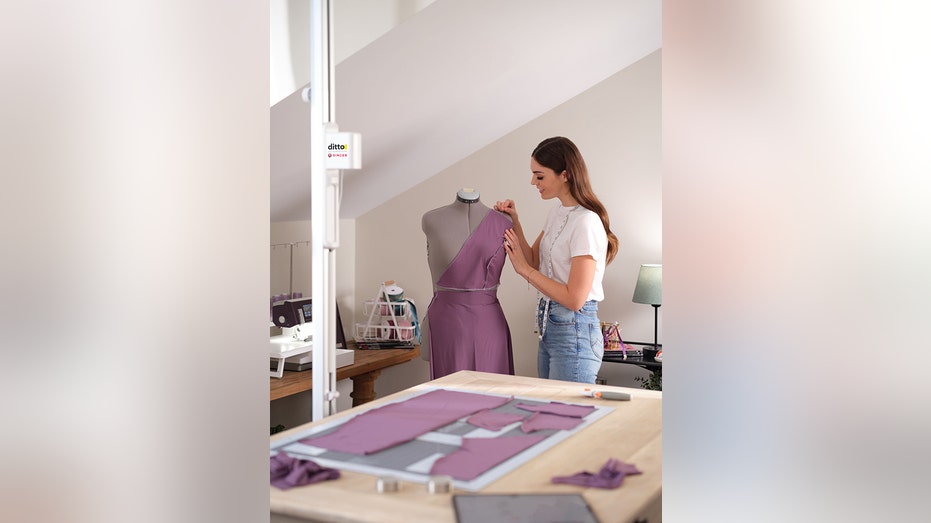 "As women, we know we do not fit a standard fit anymore, and the 'standard' is not really a standard," she said.
TikToker and content creator Tabitha Sewer called Ditto a "game-changer" in an interview with Fox News Digital.
HOW TO MAKE CORONAVIRUS FACE MASKS AT HOME
"It saves paper, and I can customize the pattern to my curvy body," she said. 
Ditto is giving everyone the chance to "be a fashion designer."
Sewer, who served in the U.S. Air Force for more than 10 years, explained how paper pattern sizing is limited, but "Ditto is for everyone."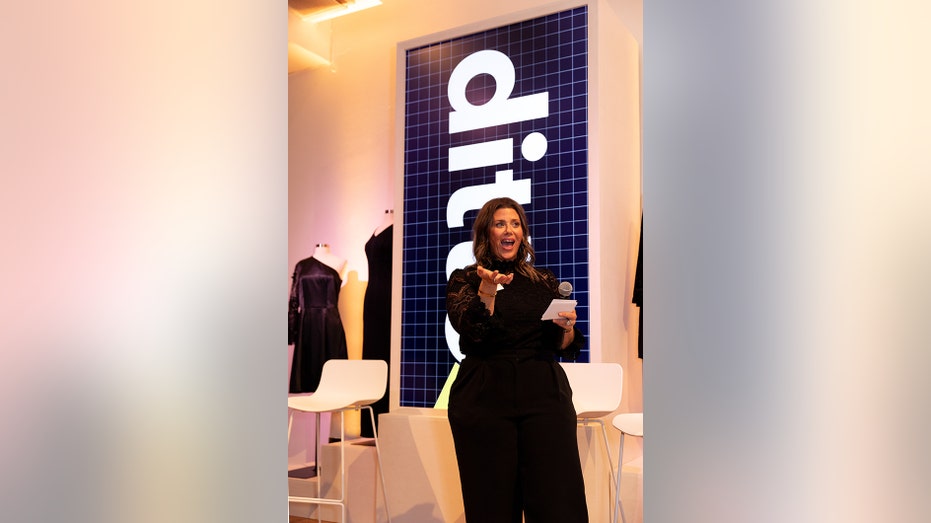 "It's very inclusive and it's for everybody," she said. "It's so amazing."
Ditto is giving everyone the chance to "be a fashion designer," said McMullen, with its capabilities of adding both custom and creative details like pockets and sleeves to a design.
Chicago-based sewing educator and fashion designer Anastasia Chatzka showed up to the Ditto event in her very own Ditto-made dress.
MEET THE AMERICAN WHO INVENTED THE ZIPPER, ONE OF THE WORLD'S MOST USEFUL DEVICES: WHITCOMB JUDSON
Chatzka, who's been sewing for more than 20 years, told Fox News Digital that the experience was "super cool" and simple.
"This is a game-changer in the industry because you have such an extensive pattern library to choose from," she said.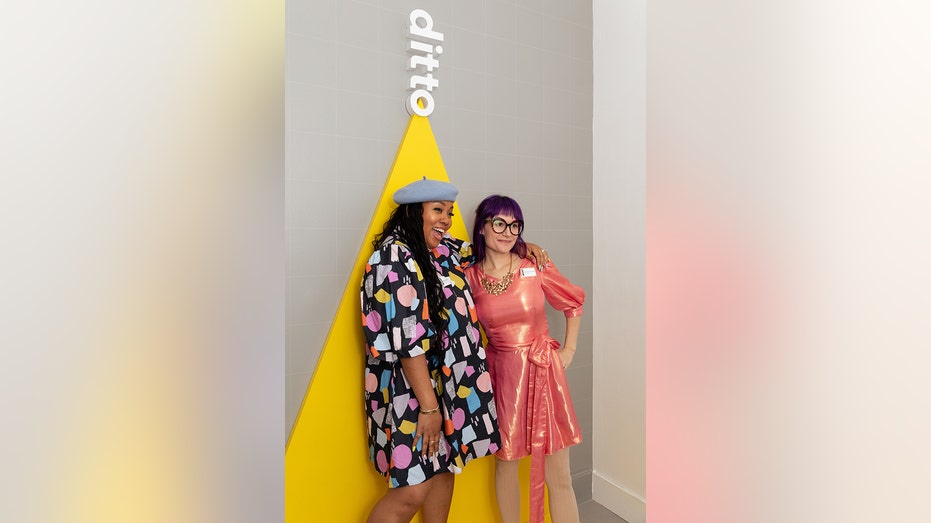 "The fact that you can put in a client's measurements or your own measurements – that [customizes] the pattern instantly – [and] it takes away hours and hours of labor."
Chatzka agreed that the technology allows "anybody to be a fashion designer" since all it takes is "a few skills to sew it together."
McMullen said she has high hopes that Ditto will "revolutionize the patterning world."
As the owner of Chicago sewing studio Sew Anastasia, Chatzka said she's "super excited" to bring this technology to her business.
CLICK HERE TO SIGN UP FOR OUR LIFESTYLE NEWSLETTER
While Ditto is "for the home sewists," McMullen explained that there are plans to incorporate the technology into professional and educational spaces.
Each Ditto product displayed during New York Fashion Week reveal will be donated to a different NYC fashion school, including FIT and Parsons School of Design.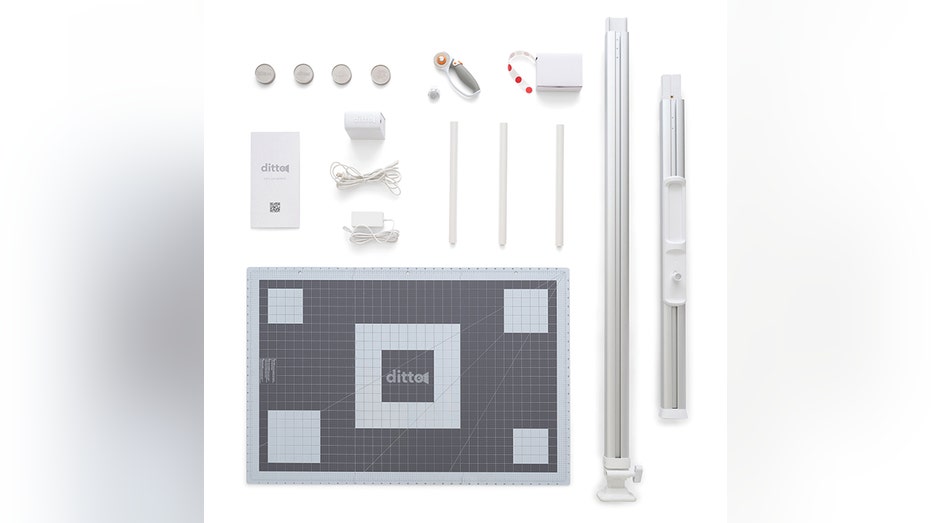 As someone who's worked in patterns and sewing for 15 years, McMullen shared that the Ditto system is "constantly evolving," as the team learns from their sewists in the early stages of this new technology.
"We're constantly updating the Ditto product to really bring what the sewists need," she said. "Because we're made by sewists, for sewists."
McMullen said she has high hopes that Ditto will "revolutionize the patterning world."
CLICK HERE TO GET THE FOX NEWS APP
Ditto – a joint venture between JOANN and SVP Worldwide – retails for $799 and will be available for purchase on March 1 at singer.com/ditto and joann.com.