Open for business: 2 new stores come to Meadows shopping center in Terre Haute | Local News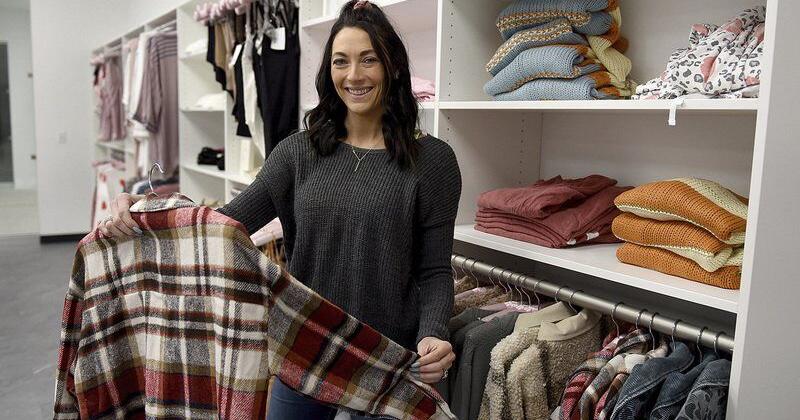 Just in time for Valentine's Day, two stores have opened at The Meadows — Intimate Whispers and Campbell Creek Plain & Simple — located in renovated spaces along a newly opened corridor that formerly housed Stein Mart.
Intimate Whispers, a new business, is an intimate apparel boutique. And, located next door, Campbell Creek sells homemade and all-natural soaps, lotions, bath/body products and more; it previously was located downtown at Fifth Street and Wabash Avenue.
Intimate Whispers
Intimate Whispers is owned by Roni Elder and her mom, Becky Rozina. Hours are 11 a.m. to 6 p.m. Wednesday through Saturday.
The store had its grand opening Jan. 15. "I feel so proud and blessed to see it all come together," Elder said. "I've wanted to own a boutique for years, so to finally do it and get positive feedback is so amazing."
While she previously served as the Vigo County Health Department health educator for about three years, Elder holds a bachelor's degree in fashion/retail management. She hopes the boutique will help fill a gap left when Victoria's Secret closed at Haute City Center.
The reception so far "has been good. We've had a lot of people come in just to check it out," Elder said. "We've actually had sales every day we've been open, so I feel like that's a big victory."
Hours will be adjusted if needed, and Sunday hours might be added at some point.
She's also gauging what customers are looking for. "We want to provide what people want," she said. "We're open to suggestions."
According to Elder, the store specializes in women's undergarments, pajamas and some women's apparel; it also sells maternity bras. The store offers a small selection of men's boxers and socks.
In terms of product brands, Elder tries to use smaller businesses "that care about the environment and support the LGBTQ community," she said.
One brand out of Colombia (South America) makes lingerie from recycled plastic water bottles; the material is very soft, she said. "When you feel it, you have no idea (it's made from recycled plastic). It's so luxurious."
She also sells sleepwear made from bamboo, again very soft.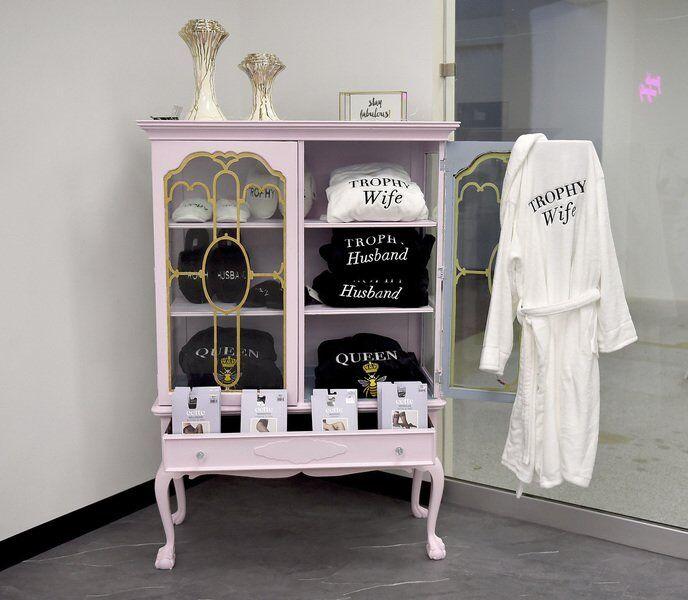 The business offers brands for difficult-to-find larger or smaller sizes. "We're really trying to have something for everyone," she said. And if the store doesn't have it, they can order it.
Everything the store offers is also on its website, and shipping is now available.
One thing the store has focused on is using other local small businesses to build the shop: Window decals and the logo sign are from Ace Sign & Awning; dressing room curtains — Ace Blind & Drapery and Barbara Kraus; flooring — Osborn's Georgia Carpet; cash wrap, cabinets and countertops — Superior Kitchen and Bath; and shelving — Inspired Closets.
"We tried to keep everything local, and everyone did an amazing job," Elder said. Her family also has been instrumental in helping her open the business.
She and her mom chose to locate the business at The Meadows because of "the foot traffic and the security of not being by ourselves. We didn't have a business beforehand, so we knew we needed the foot traffic and the word of mouth to help us get business," Elder said.
According to Elder, if people are looking for anything in particular, they can always message the store through Facebook (Intimate Whispers) or Instagram (intimatewhispersboutique).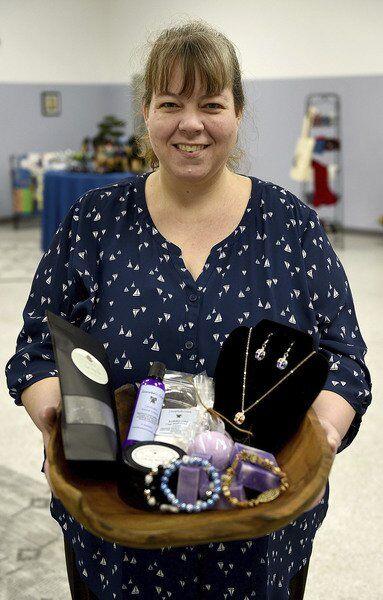 Campbell Creek Plain & Simple
Campbell Creek Plain & Simple, owned by Jessica Fields, is open 10 a.m. to 6 p.m. Monday through Saturday. It opened Tuesday.
It was previously located at Fifth and Wabash under the name Campbell Creek Artisan Shop.
The artisan shop used all local people and local artists for its items. "Here, I still make all the soaps, lotions and bath and body products, but we've also brought in some other things from other people that aren't local but it's all made in the U.S.," she said.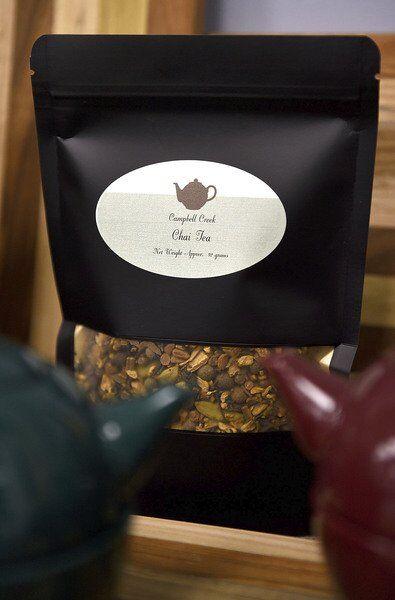 The only item not made in the U.S. are some of the puzzles for children, she said. One of the puzzles is a T-rex dinosaur families can do together. That fits in with Fields' goal of keeping things "plain and simple … instead of being on the phone all the time. You can put together a puzzle with a child or grandchild."
Store products also include beard balm and oil, bath bombs, candles and jewelry.
The bath and body items she makes are all-natural — no chemicals, no preservatives and no dye.
Fields teaches history at Indiana State University and Ivy Tech and views the side business as a future retirement job.
When she's teaching, those manning the store are her aunt, Debbie Cole, and father, Greg Fields; both are retired and volunteer their time.
Jessica Fields had the business downtown for three years, although she's made her own bath and body products for about 10 years. She also is a vendor at the Terre Haute Farmers Market.
"I'm excited to be joining The Meadows family," she said. "We're all about family." Also, the shopping center is "very welcoming. It feels very homey."
Also up and running in the former Stein Mart space is Sycamore Ace Hardware, which opened Jan. 31.
Downstairs, Phoenix Elite, a gym and physical fitness center, is also open.
Mark Zimmerly, one of The Meadows owners, said this week, "We do have some other prospects" for some of the other available spaces in the renovated former Stein Mart areas.
Brickwork continues on the floor of the newly-opened upstairs corridor.
Anyone interested in the new retail spaces can contact Zimmerly at 812-208-4790.
Sue Loughlin can be reached at 812-231-4235 or at [email protected] Follow Sue on Twitter @TribStarSue.