Sustainable fashion: our complete guide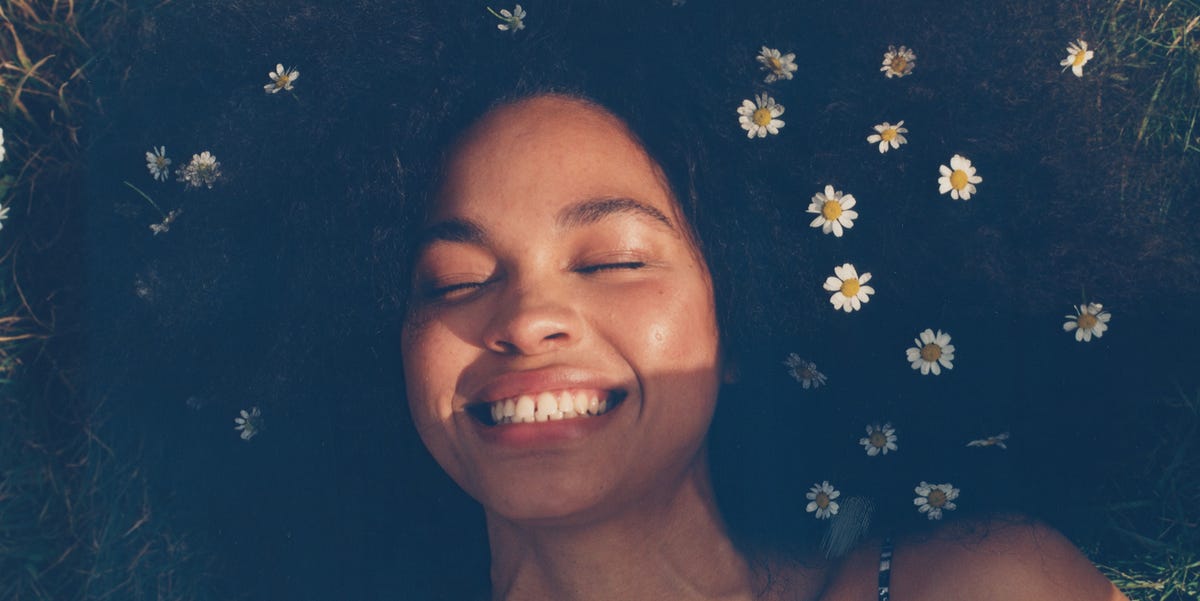 Many of us are well aware of the impact we have on our planet and want to make a difference. Despite having all the good intentions, the idea of creating a sustainable or ethical wardrobe from scratch is, without doubt, a daunting one. There's the prospect of not being able to wear the brands you're used to and limiting your choices in terms of trends, not to mention having to spend a little more than you would normally.
All these concerns are of course valid, but it isn't as hard as you might think to get started on a sustainable wardrobe – and it's definitively worth it in the long run. The most important thing to remember is you're making a change for good, no matter how small it will feel at the time; every step towards being a greener shopper is nothing but a positive thing.
To help you along your sustainable fashion journey, we've rounded up 10 top tips from the industry's leading experts on how to create a more conscious wardrobe (without very much effort at all).
Educate yourself
The most invaluable first step to becoming a more conscious shopper is to do your research to help your decision-making. One of the most difficult things is knowing where to start – and, more importantly, where to shop. Thankfully, it's now much easier than it once was; there are so many brands that operate with a sustainably-focused mind. Do your own investigative work to find a handful of brands you love and start from there. After a while, your portfolio of knowledge will have grown – and you'll have a whole host of labels to choose from. Consult our guide to the chicest sustainable brands that are working hard to carve out a greener space in the fashion industry.
Amy Powney, creative director at sustainable label Mother of Pearl, reminds us how important it is to do your homework. "I always suggest doing a bit of research and asking questions if you're uncertain," Powney notes. "Social media is such an easy way to speak quickly and directly to brands. When making such a special purchase, you want to make sure you are buying from a brand that aligns with your values."
A general rule to apply when researching whether a brand is sustainable, is that if it's difficult to find its credentials, chances are they aren't as eco-friendly as they claim to be. Read up on our 'Unstitched' series, where we focus on a brand that knows exactly what it means to be a sustainable force for good in fashion today, spotlighting brands such as Ninety Percent, Brother Vellies, Bite Studios, Sézane and House of Dagmar.
Go far beyond the 30 wears test
For years, the benchmark for buying something new as a proper investment piece has been to aim for a minimum of 30 wears. The 30 Wears Challenge was coined by Eco-Age co-founder Livia Firth and journalist Lucy Seigle in 2015, encouraging shoppers to ask themselves whether they'd wear a piece a minimum of 30 times before buying. But as sustainability becomes a bigger part of our everyday lives, it brings into question whether 30 wears is enough when shopping for our forever wardrobe.
Today, as we're more aware than ever of fashion's environmental issues and impact on our planet, the 30 wears rule feels somewhat dated – really, we should be aiming to buy pieces we'll keep and wear forever, not just 30 times. "It was a very different fashion landscape back then, as there was much less awareness and fewer brands doing sustainable work," Firth told us. "So many people were coming up to me and asking me, 'Where do I shop? What do I buy?'"
So, try to veer away from buying that statement piece you know you are only going to wear for one occasion, and instead invest in something with more longevity that you can wear again and again (and again). Pick more versatile pieces that can be styled in different ways, rather than that one item you know is going to fall out of fashion in no time.
Invest in trans-seasonal clothes
Only buy items that you know are going to work for you all year round. Don't shell out on an entire summer wardrobe each year, when you live somewhere that's cold and rainy. Instead, spend the bulk of your money on pieces that will see you through more than one season. Jeans, T-shirts, classic dresses, timeless coats and jackets will make for a much more sustainable wardrobe.
Look after your clothes so they last longer
It sounds obvious, but it's so important. Of course, if you buy higher-quality clothes, they are likely to last longer, but this goes for everything hanging in your wardrobe. Look after them properly and you will have to replace things less often. From caring for your cashmere to washing your denim inside out, go the extra mile to ensure your clothes stay at their best for longer.
"If you want to invest in one essential clothing care tool we would recommend a steamer – either a handheld or a standing one," advises Frej Lewenhaupt, CEO and co-founder at clothing-care brand Steamery. "A steamer is an efficient and gentle alternative to ironing. It leaves your clothes smooth, fresh and wrinkle-free. The hot steam reduces bad smells, kills bacteria, and removes all signs of a garment being worn. We also recommend a fabric shaver, which is a great tool for de-bobbling and for prolonging the life of your knitted garments."
Donate your unwanted clothes
Donating your unwanted clothes to a good cause, rather than leaving them hanging in your wardrobe, will help others to be more sustainable; they will invest in your old pieces, rather than buying something new. A great way to do this is to have a one-in, one-out policy – live by the mantra that every time you buy something, you'll donate something.
Adapt your attitude to shopping
We all know how exciting shopping can be and the thrill that comes with wearing a new item. But achieving that sense of newness doesn't mean an item must be brand new – opting for vintage pieces or renting out special items for certain occasions is a great way to do so. Vestiaire Collective, The RealReal, and 1stDibs are all great options. See more of the best designer resale sites below.
Another eco-friendly way to keep your wardrobe updated is to opt for rental fashion. Given that 300,000 tonnes of unwanted clothes are binned, not recycled, every year, it's clear that sharing our wardrobes and contributing to the circular economy is a step toward a more sustainable future. The circular economy concept is, in simple terms, an economic system aimed at minimising waste and making the most of resources; it challenges fashion's linear production line that ends with clothes being discarded in landfill. By using rental platforms instead of buying new every time it means less will be bought and less will be left ruining our planet. Discover our top rental platforms below.
Invest in quality over quantity
It's all about planning. Buying better quality, more sustainable pieces is likely to cost you more money than buying cheaper alternatives to begin with, however, it's all about changing your mindset. Yes, it's more expensive, but you're likely to have it for longer and will be buying less per season overall. Buying just a few high-quality items a year, rather than lots of cheaper, less eco-friendly pieces, will dramatically reduce your carbon footprint. Basically, save up, invest and buy less.
When buying new, adjust how you spend your money
Change what you splurge on. Instead of spending your savings on a dress for a wedding or a pair of shoes that you'll only wear for special occasions, spend your 'investment' cash on the things you wear every day. Stop thinking, 'I would never spend that much on a pair of jeans'. Instead, consider that you are only going to buy one pair of jeans for the foreseeable – and make it that. After a few seasons, you will have a high-quality, sustainable wardrobe to be proud of.
Learn how to repair clothes yourself (or find a good tailor)
When something rips or a heel breaks, you don't necessarily have to throw it away. Learn how to repair your clothes and accessories – or, even easier, pay a professional to do it. Think twice before using it as an excuse for something new.
Being more sustainable with fashion can be as simple as finding a great tailor you can rely on, rather than throwing things out when they feel worn. Check out the alterations app Sojo, which connects its users to local seamster or tailoring businesses and delivers your items to be altered or repaired – via bicycle of course (the greenest option).
"When you give your clothes to charity or you even put them in a clothing recycling unit, that doesn't necessarily mean they get re-sold or even recycled. Quite often these clothes that you think you're giving a new life will still end up in the landfill," founder Josephine Philips reminds us.
Change your perspective, and stick to it
"I don't think that 'eco' should be a word that immediately conjures up images of oatmeal-coloured garments or garments that are oversized or lacking in any sort of luxury or beauty or detailing or desirability," says Stella McCartney. "I don't think that things have to look ugly because they're organic; why can't they be beautiful as well? You can't ask a consumer to compromise. I don't think you can say, 'Here is this jacket that looks terrible but it's organic, and here is a really beautiful jacket that's cheaper but don't buy it because it's not organic'."
With more and more brands seeing the importance of an environmental focus, dressing sustainably no longer means compromising – so stop thinking it does.