The Best New Bikes and Accessories of 2021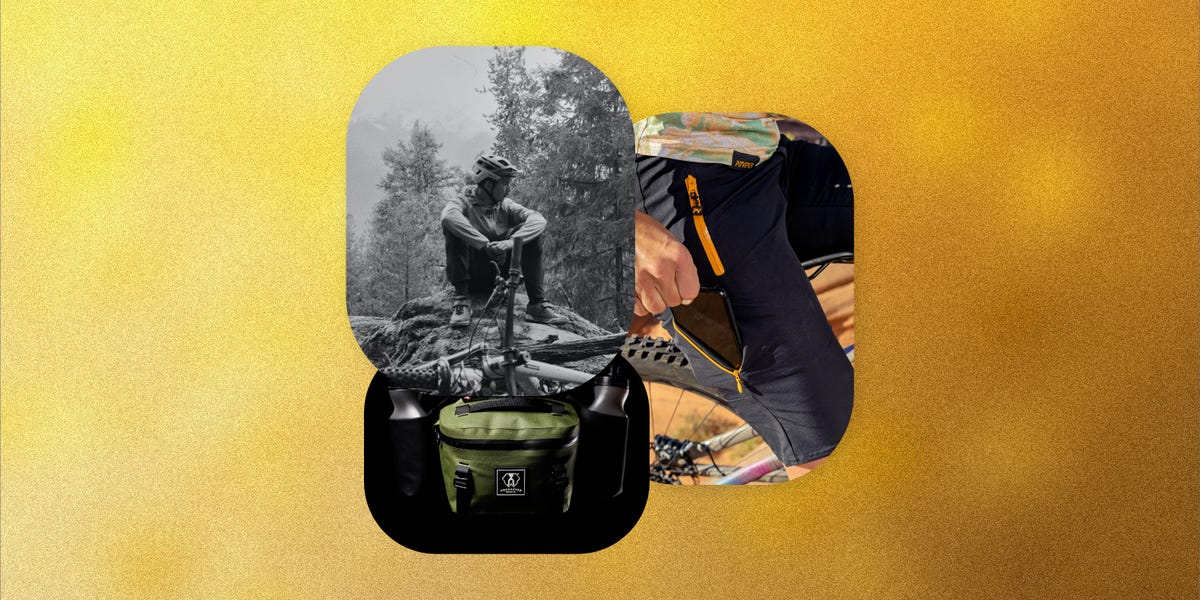 This story is part of our end-of-year series This Year in Gear, rounding up the most notable releases of 2021.
If the bike boom that began nearly two years ago now is beginning to slow down, no one told the brands. This past 12 months featured bike and accessory makers catering to an ever-wider swath of riders, flexing innovation and production muscles in eye-popping ways.
With the wheels themselves, we saw a Tour de France legend launch a slick e-bike brand and the debut of our favorite new fixie, plus gorgeous road, gravel and mountain bikes at a range of price points. On the accessories side, a vaunted road apparel brand took to the trails, helmets and shoes shaved weight and upstarts developed new ways to mount phones and connect with pedals.
We've been tracking the highlights along the way of course. The following 15 drops have us the most excited to saddle up and ride.
Bikes
LeMond Prolog
The first of LeMond's sexy new ebikes looks to be worth the wait. This carbon fiber AF ride is sleek, fast and surprisingly light at 26 pounds. A 250-watt motor boosts you to 20 miles per hour, with a range of 45 miles, teaming with an 11-speed Shimano drivetrain to tackle all kinds of ups and downs.
Price: $4,500+
Priority Ace
The Ace is the only belt drive single speed with a Gates Carbon Drive and a flip-flop rear hub that makes it dead simple to adjust gear ratios and even switch over to fixed gear. We've exhaustively tested the lighter, faster Ace of Spades — there's also a more recreational version called Ace of Clubs — in fixie mode and hot damn if this 22-pound beauty isn't one of the smoothest, funnest rides we've been on in a very long time.
Price: $599 (Clubs); $899 (Spades)
SHOP NOW
Specialized Crux
The facts and figures alone impress: a frame weight of less than two pounds, 47c of tire clearance, efficient SRAM 1x drivetrain, zippy electronic shifting and disc brakes. But it's on and off road where this revamped ultralight gravel bike proves its worth. We've been test-riding the mid-level Expert edition over the past month, and it's so fast and fun, we can't help but take the long way home. Stay tuned for a full review in early 2022, but the Crux of the matter is that this bike rocks.
Price: $4,200+
Pivot E-Vault
Pivot's new, carbon-framed e-bike is so progressive it's hard to encapsulate, but a couple of features really stand out. First, the lightweight Fazua Drive System decouples from the bottom bracket when not engaged, enabling you to ride it very much like a regular bike when you like. Second, you can integrate your own fitness data and customize the wireless shifting and power output, getting just what you need out of three levels of pedal assistance.
Price: $9,299+
Cannondale CAAD Optimo 1
We are hard-pressed to outdo Cannonale's own description here: "a true performance road bike with race-winning DNA – delivering champagne experience for lemonade money." Streamlined geometry, an alloy frame with a full-carbon fork and Shimano 105 11-speed shifting bode well for follow-through on that promise.
Price: $1,600
Allied Cycle Works Echo
This new bike perfectly represents the drive to ride anywhere. As we noted last week, the Echo features flip chips and a corresponding dropout design that lets you shift its geometry. In 15 minutes, you can adjust the chainstay length and fork length to transform from a speedy road bike to a nimble gravel bike. Considering Allied's history of high-performance gravel bikes, that's super exciting.
Price: $6,535+
Canyon Grand Canyon 7
This surprisingly affordable hardtail is Canyon's best-selling mountain bike in Europe. Now available stateside, it features nearly 5 inches of front travel, a seat dropper and a lightweight aluminum frame — the whole rig comes in just under 31 pounds.
Price: $1,299
Accessories
Specialized S-Works Ares
Weighing less than a pound per pair, this ergonomic breakthrough boasts a super-stiff and responsive carbon outsole, a Dyneema-reinforced lining and BOA's newest dials, which can both tighten and loosen (as opposed to only the former) for a perfect fit. It all adds up to a very specific, critical and believable promise: the Ares is one percent faster than anything else Specialized makes.
Price: $425
POC Ventral Lite
How'd POC get this helmet down to a feathery 8.5 ounces? By stripping it down to its very essence. The liner is specially shaped to accommodate a lower-density foam, the straps and clip are super streamlined and the outer PC shell is strategically abbreviated, covering only what it must. The happy byproduct is, of course, maximal air flow, another boon to those who prefer to ride hard and fast.
Price: $275
Chrome Mini Kadet Sling
If you love the Kadet but are looking for something more streamlined, you are in luck. Chrome's new Mini Kadet boasts many of the same features — water-resistant main compartment, padded rear u-lock holster, integrated bottle opener — but it's roughly half the size, with 5 liters of storage space rather than 9.
Price: $75
SHOP NOW
Rapha Performance Trailwear Lightweight Jacket
Long celebrated for well considered road apparel, Rapha splashed into mountain biking last week with its smartly designed Performance Trailwear collection. A great example is this lightweight windbreaker, which cleverly packs into its own chest pocket and attaches to your bike frame with an included storage strap, so it's ready whenever you need it.
Price: $180
SHOP NOW
Pit Viper High Speed Off Road – MTB Short

The brand best known for colorful throwback shades and a devoted social media following also makes high-end activewear dubbed LXIX Exclusive — and hit the mark with these puppies. Knee-length but streamlined for speed, they feature a hook-and-loop waist adjustment system, light, stretchy fabric and laser-cut thigh vents. Three zippered pockets, including a sneaky phone slot, round out the winning package.
Price: $74.25
SHOP NOW
Peak Design Out-Front Bike Mount
Peak Design's sweeping new approach to phone cases and mounts is exemplified by this mount's seamless interface with the Everyday case. It locks in with magnets and clips and is super secure — we even gave the bars a vigorous shake (not shown) — yet can be detached using one hand via a clever button-release system. You can also easily rotate the mount to use as your phone as a handlebar cam or turn the flashlight into a bike light.
Price: $69.95
SHOP NOW
Hustle Bike Labs REMtech Pedals
Crested Butte, Colorado-based mountain biker Craig Payne was driven to design a quicker-releasing clipless pedal after a brush with death in 2015. His solution? Neodymium magnets, which allow your feet to find their natural position while staying connected with the pedal — and detach as soon as your foot angles out of the magnetic plane (intentionally or unintentionally). The system works with standard two-bolt SPD shoes and is available now.
Price: $219
Uncharted Park Pack
The magic of this hip pack's in a "flop-free" structure and an EVA-molded panel that wraps away from the user's back, doing away with uncomfortable bouncing and chafing. Detachable water bottles evade swinging arms, the included Triage Kit addresses first aid and gear repair, and modular attachments enable you to upgrade it for a variety of activities.
Price: $159
This content is created and maintained by a third party, and imported onto this page to help users provide their email addresses. You may be able to find more information about this and similar content at piano.io